As a precautionary measure, Maruti Suzuki has issued a recall for 87,599 units of its high-selling models, the S-Presso and Eeco, due to an issue in the steering setup. The affected models were manufactured between July 5, 2021, and February 15, 2023, and the recall is focused on rectifying a possible defect in the steering tie rod. Though Maruti Suzuki hasn't provided a model-wise breakdown, the recall pertains to both models collectively.
According to the official statement from Maruti Suzuki, the recall is to address a potential problem with the steering tie rod, which could break and affect the vehicle's handling. Although incidents of steering tie rod breakage are rare, Maruti Suzuki is taking this proactive step to ensure safety.
Also read: 10 DC Design cars & how they look in the REAL world: Maruti Swift to Mahindra XUV500
Maruti Suzuki will be notifying all owners of the affected S-Presso and Eeco models with chassis numbers falling within the mentioned production period. Owners will be contacted by the authorized dealer workshops, and the part replacement will be carried out free of cost.
This isn't the first recall by Maruti Suzuki in the current calendar year. On January 17, 2023, the carmaker issued a recall for 17,362 units of Alto K-10, S-Presso, Eeco, Brezza, Baleno, and Grand Vitara due to a potential defect in the airbag controller. The recall was initiated to replace the airbag controller to ensure proper deployment of the dual front airbags during a crash.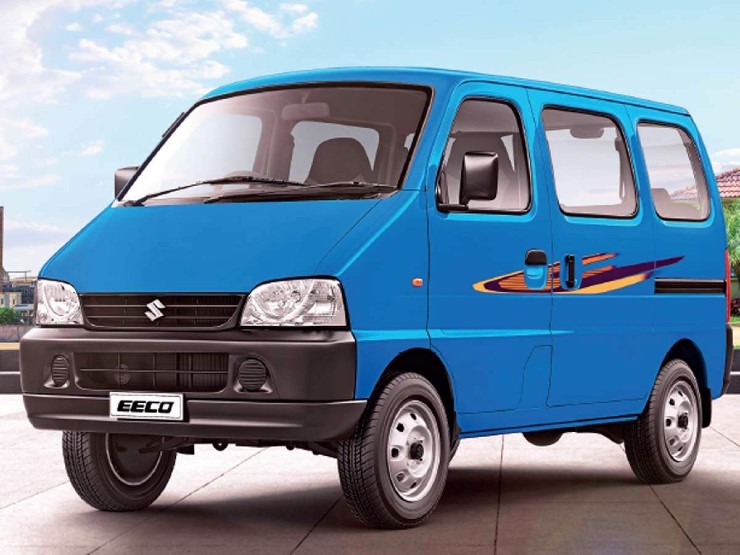 Subsequently, on January 23, 2023, Maruti Suzuki issued a second recall for a batch of Grand Vitara to provide a free replacement of rear seatbelt mounting brackets. The third recall of the year was announced on April 21, 2023, for a batch of the now-discontinued Baleno RS manufactured between October 27, 2016, and November 1, 2019. This recall aimed to address a possible defect in the vacuum pump to enhance brake pedal application effectiveness.
Both the S-Presso and Eeco are highly popular vehicles in their respective segments. The S-Presso is equipped with a 1.0-litre three-cylinder 66 PS petrol engine, available with both 5-speed manual and 5-speed AMT gearbox options. On the other hand, the Eeco serves as a people mover, offering both five and seven-seater configurations, powered by a 1.2-litre 80 PS petrol engine with a 5-speed manual transmission as standard.
How recalls work?
Voluntary recalls due to manufacturing defects are not uncommon among carmakers, and we have witnessed such recall processes from nearly all car manufacturers operating in India in the past. During these recalls, the affected vehicles from specific batches are called back by the carmakers to their authorized workshops, where the service staff replaces the affected parts free of charge.
These recalls, also referred to as service campaigns, are undertaken voluntarily by car and two-wheeler makers in India to prioritize the safety and convenience of their customers. Manufacturers worldwide, including those in India, carry out vehicle recalls from time to time to address any potential issues.
It is worth noting that while many developed countries have a comprehensive recall policy mandated by their governments, the Indian government is yet to establish a mandatory recall policy. Instead, car and two-wheeler makers in India implement a 'voluntary recall policy' set forth by a private automotive lobby called the Society of Indian Automobile Manufacturers (SIAM).
Also read: Upcoming 2022 Maruti Suzuki Vitara Brezza rendered