The recall bug has hit India's biggest car company too. Maruti Suzuki is recalling some of its diesel cars to check connecting rod bolts
Maruti Suzuki, in India, is recalling 13,157 diesel engine powered cars which includes 4505 units of Swift Dzire, Swift 6841 units of Swift and 1811 units of Ritz diesel cars. Users of Maruti Suzuki diesel cars purchased after 13th November 2010, can check the company website  here to find out if their vehicle has been affected or not by typing the engine number (eg: D13A followed by 7 digits, on the above link.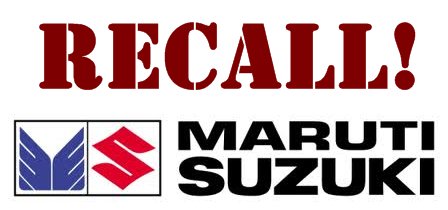 Customers can find their engine number by looking at the car's registration documents or directly looking at the engine number embossed on the vehicle ID plate. The problematic 'Connecting Rod Bolt' has to be checked by Maruti in these 13, 157 cars. If the company detects faults in the 'Connecting Rod Bolt' of these cars, it will be replaced free of cost.
Spares of the affected part has been dispatched to service centers and dealers, according to moneycontrol.com
Overdrive magazine has tweeted further updates about the Maruti recall issue. The component is supplied to the Suzuki powertrain in assembled condition by a vendor in Italy. The raw material quality of the bolt was below the Suzuki standards which might lead to failures. This has been brought to Maruti Suzuki's notice by its customers and on further investigation, the company found the bolts' quality was the culprit. Though Maruti Suzuki will recall more than 13,000 cars, only a few cars will actually have a problem, the company feels. So just because your car has to be checked, it does not mean you will have a problem.
In February 2010, Maruti recalled 1 lakh units of A-Star models to replace a faulty fuel pump gasket. During the recall, Maruti Suzuki said the final cost for the replacement will be shared with the supplier-partner after completing the whole exercise.