This is Maruti Suzuki's RIII concept car. It was showcased at the 2010 Delhi Auto Expo and is a six-seater that offers optimal interior space without compromising on the elegance and compact nature of the car.
The company will soon launch a MPV (Mulit-Purpose Vehicle) based on the RIII concept. The Production model however will be radically different from the concept as is the trend in the automobile industry.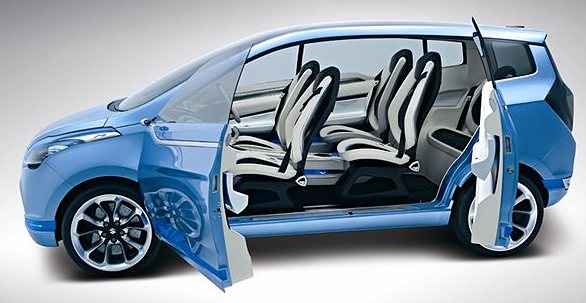 The RIII has three rows with two seats per row, which allows six people to sit inside the car in reasonable comfort. The car has beautiful coach doors making it easier to get in and out of the vehicle.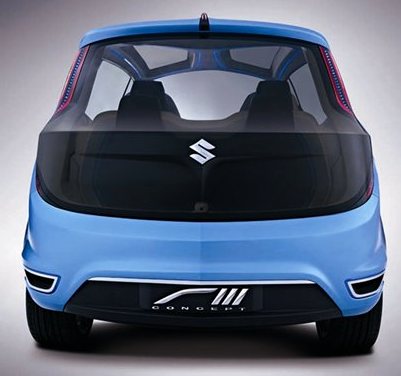 The rear of the RIII sports tall and thin LED tail lamps with a red and blue colour combination. It also has a low set rear glass that provides optimum rear view. The blue bumper seems to be integrated with the black boot which also sports Suzuki's Logo in chrome.
The Side profiles of the car reveal strong character lines which extend from the rear of the car to its front and a pillar free integrated window layout. The small outside rear view mirrors and chunky alloy wheels give the car a muscular sporty stance.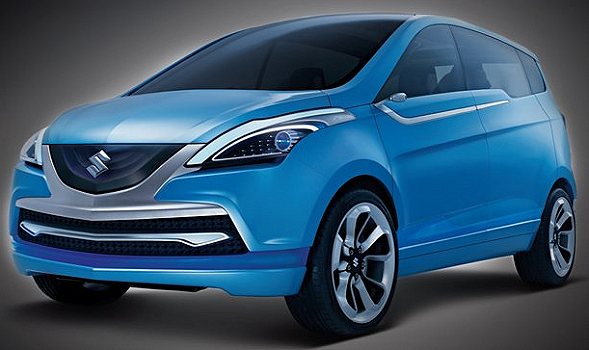 The front of the RIII is menacing and gives the car a dominating stance. It houses stylish headlamps with a row of LED lights. The car sits pretty in blue which is complimented by generous doses of chrome both in the grille and the front bumper.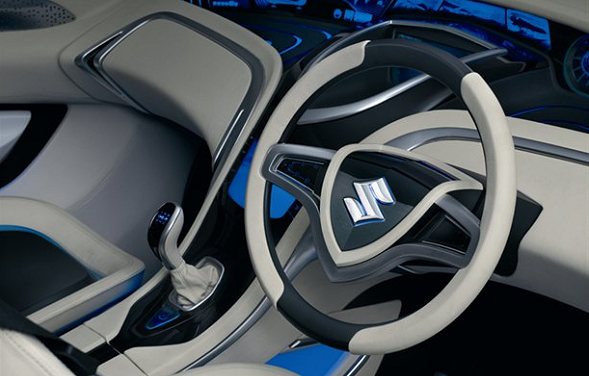 The interiors of the car have a Blue-white-black colour scheme giving it afuturistic feel. The insides too have ample amount of chrome extending from left to right along the dashboard and travelling around the gear knob. The two spoke steering wheel looks gorgeous with the chrome coloured Suzuki Logo.