The Maruti Suzuki Swift has made a mark for its self in the world of Indian car sales. In April 2012 the Swift became the largest selling model, surpassing even the Alto, which had held on to the top spot for a long time.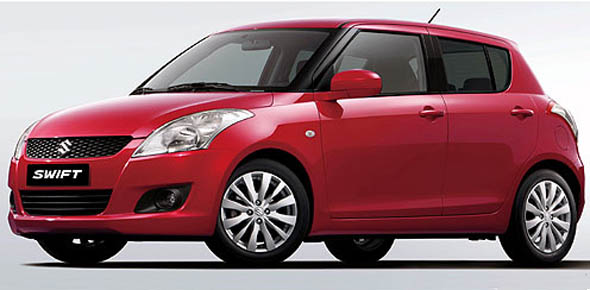 Last month, sales of the Swift stood at 19,484 units while the sales of Alto stood at 17,842 units, with the clearly Swift having a significant lead. When compared to March 2012, the Alto's sales in April dropped by nearly half but the Swift saw a drop of only five per cent.
Further, the sales of Alto in April 2012 (17,842 units) dropped drastically given the fact that its sales averaged 33,700 units per month during January – March 2012. On the other hand, the sales of the Swift averaged 20,000 units during January – March 2012.
We doubt that the slump in Alto sales will be repetitive, but the demand for the Swift  have been more or less consistent even during months such as April where sales of all cars remained average or saw drops. Also read: Swift Sport might come to India!
The Swift has been the leader in the premium hatchback segment for the last couple of years. The Swift has stood its ground, despite the launch of many new hatchbacks such as the Ford Figo, Nissan Micra and Volkswagen Polo. Due to huge demand, the Swift has a waiting period ranging between two months to four months depending on the location of the buyer.
The Swift petrol is powered by a refined 1.2-litre K-Series motor that puts out 86 bhp and 114 Nm of torque. The diesel Swift is powered by a 1.3-litre Fiat-derived multi-jet diesel engine that makes 74 bhp of power and 190 Nm of torque. The Swift diesel has a claimed mileage of 23.4 kmpl while the Swift petrol has a claimed mileage of 18.6 kmpl. The Swift petrol is priced in the range of Rs. 4.44 lakh – Rs. 5.68 lakh and the Swift diesel is priced in the range of Rs. 5.53 lakh – Rs. 6.76 lakh, ex-showroom, Delhi.