While other carmakers are aggressively working on an all-electrification strategy, Maruti Suzuki has chosen to take the road less taken (at least for now) and is planning its strategies around alternative fuels. The leading carmaker of India is already reaping the fruits from its CNG-powered lineup and is now gearing up for ethanol-powered engines.
In a recent statement given by CV Raman to ACI, CTO, Maruti Suzuki Indian Limited, the company has started the development of engines capable of operating on E85 (85 per cent ethanol). He also stated that its entire range of powertrains for passenger vehicles will be compliant with E20 by April 2023, following the Indian Government's strategy of introducing E20 fuel.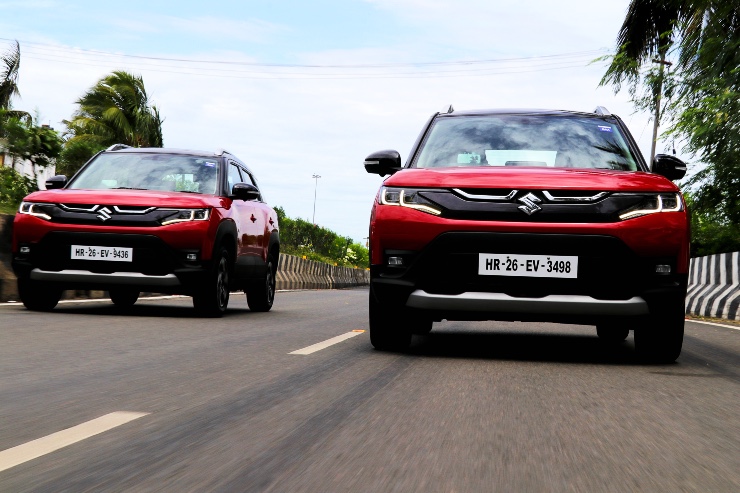 According to Raman, fuel efficiency has been an important aspect for Maruti Suzuki all these years, and the use of E20 fuel will further strengthen their advantages. He also said that India could be the first market in the world to use E85 engines with BS6 compliance (equivalent to Euro 5 emission norms). Currently, the E85 engines used worldwide are BS4 compliant.
Also read: 10 DC Design cars & how they look in the REAL world: Maruti Swift to Mahindra XUV500
The current blend of fuel is 10-15%
The current fuel used in India comes blended with 10-15 per cent ethanol. However, to make the engines suitable for using 20-25 per cent ethanol, certain modifications to the powertrains will be required. These changes include the replacement of stronger rubber hoses to resist the corrosiveness of the fuel and a mild recalibration of the engine system. For E85 compliance, more changes like remapping of the ECU and revisions to the injection and ignition systems will be required.
While Maruti Suzuki will not come up with an all-electric model before 2025, the carmaker is working aggressively on alternative fuel technologies till the wave of all-electric mobility takes over IC engines. Apart from the current focus on CNG powertrains and the developments around ethanol, Maruti Suzuki is also working on exploring opportunities in bio-CNG. Maruti Suzuki firmly believes that despite the inevitable future of all-electric vehicles, the IC engine vehicles operating on petrol and CNG will continue to be the major volume drivers for the recent years to come.
The newly found focus of Maruti Suzuki on ethanol for engines is in sync with the Union Minister for Road Transport and Highways, Nitin Gadkari's push for ethanol-blended fuels. According to Gadkari, increasing the content of ethanol in fuels is beneficial in keeping the environment cleaner and will open more opportunities for the cultivation of crops for ethanol production.
Also read: Upcoming 2022 Maruti Suzuki Vitara Brezza rendered