Maruti Suzuki is all set to showcase two new vehicles at the 2012 Delhi Auto Expo. The vehicles in question are the Palette and the MR Wagon, both of these vehicles have engines of under 800 cc.
The two, however, will be priced above the Maruti Suzuki Alto, which is priced at Rs. 2.32 lakh ex-showroom Delhi. Maruti clearly has no plans of challenging the Tata Nano with these products as initially speculated. Let's take a closer look at both these cars and see what their unique proposition is.
Suzuki Palette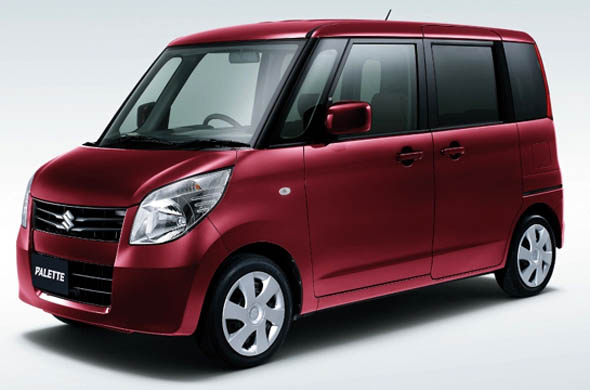 Looks: The Maruti Suzuki Palette has typical boxy, van like appearance with only the front standing out with its unique design. The Palette has sliding rear-doors like those on the Maruti Suzuki Omni and Eeco. It has a large glass area and looks rather attractive for a mini-van.
Performance and mileage: The Palette has a 658 cc petrol engine that belts out 52 Bhp of power at 6,500 rpm and 63 Nm of torque. It has a mileage of roughly 18-20 Kmpl for the automatic variant sold abroad and will come to India with a 5-speed manual gearbox.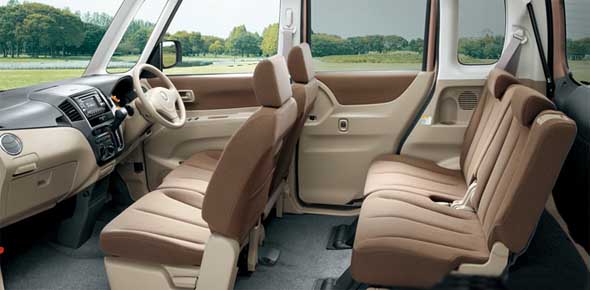 Ride and Comfort: The Palette can comfortably seat five people thanks to its fully flat floor and will have ample leg and headroom for all passengers. Boot space, however, is compromised especially if all the seats are occupied.
Price: The Pallete will likely be placed above the Eeco and will start at around Rs. 3.5 lakh to Rs. 4 lakh. Also read: 13 sedans you will see at the 2012 Auto Expo
Suzuki MR Wagon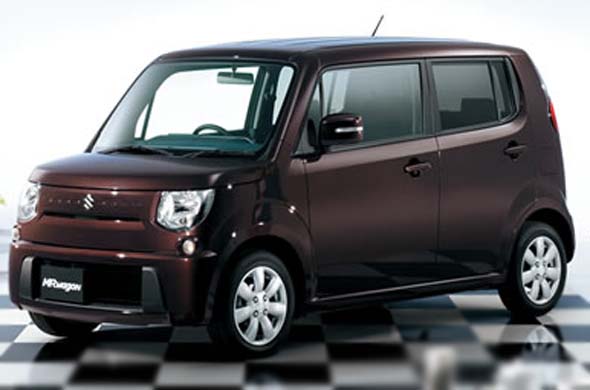 Looks: In terms of looks the MR Wagon is boxy small car as its name suggests, but the sharp straight lines lend it a nice overall appearance. It looks very minivan-like and can be compared partly with the Wagon R. It has a cute looking front with a body-colored grille. The India specific model, however, may look slightly different.
Performance and mileage: The MR Wagon sold in Japan has a 658 cc 3-cylinder engine that produces around 53 bhp of peak power at 6,500 rpm and 63 Nm of torque at 4,000 rpm. The mileage of the MR Wagon is around 20 Kmpl for the automatic variants sold abroad but it India it will likely come with a 5-speed manual transmission. Maruti is also likely to give the MR Wagon a 998 cc engine in India.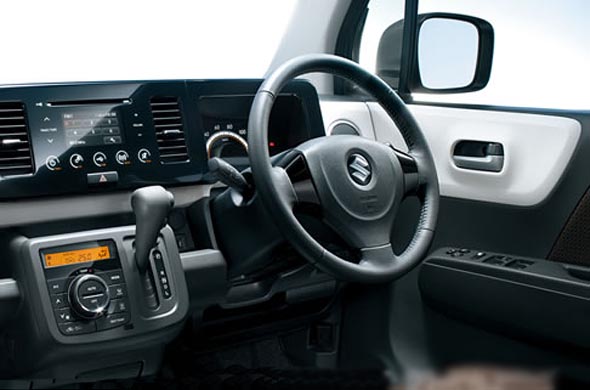 Ride and Comfort: It is difficult to say how the car's ride will be before it actually hits Indian shores but it will be a comfortable car by far. It has spacious interiors and it's dimensions suggest that both headroom and legroom will be aplenty.
Price: Actual prices are far from being disclosed, but considering the segment the car will be placed in and the size and features it has, we can safely assume that it will be priced between Rs. 3.3 lakh to Rs. 4 lakh.