The Maruti SX4 and the Toyota Corolla Altis will become cheaper thanks to a clarification issued by the tax authorities in India – the Central Board of Excise and Customs. Earlier, after the Union Budget, these cars were also classified as "SUVs" under the government's definition of an SUV, and had excise duties raised from 27% to 30%.
The Indian government wanted to raise excise duties on SUVs in India owing to the sudden surge in SUV sales, as the government was concerned with the larger road space that SUVs occupy with respect to cars, as well as to curb demand slightly as most SUVs run on diesel, which in India is a subsidized fuel. Also read: Budget impact: Private SUVs to become more expensive
Under the government's definition of an SUV "any vehicle over 4 metres in length, with an engine capacity of over 1,500 cc and ground clearance of over 170 mm" would face an increase of 3% in excise duty taking it from 27% to 30%. This created a furore in the market because cars such as the Honda Civic, Maruti SX4 (petrol) and Toyota Corolla Altis (petrol) all came under this broad sweeping definition. In contrast, some SUVs like the Renault Duster and MUVs like the Maruti Ertiga actually managed to stay under the radar as they have engine capacities below 1,500 cc. Also read: Mahindra stone guard to help drop prices on its SUVs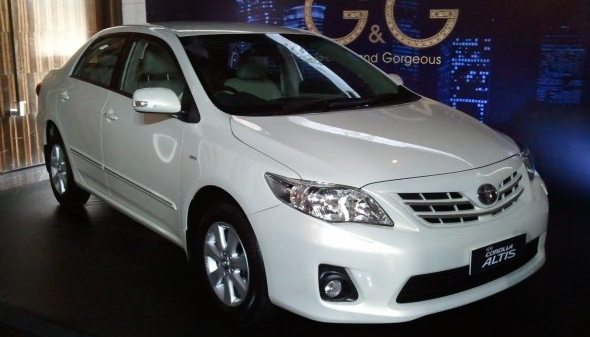 The worst effected was Mahindra – as it is a full-fledged SUV maker – and almost all its SUV range came within this tax, forcing it to hike prices on its vehicles. However, recently even Mahindra managed to create a workaround to this "SUV tax" as it was known as by technically reducing the "ground clearance" on some of its SUVs. Read: Mahindra slashes prices of XUV500 after reducing ground clearance
Carmakers such as Maruti and Toyota, who were part of the collateral damage of this SUV tax, can now breathe easy as the government has clarified that these cars qualify as "sedans" according to their body style and hence would continue to be taxed at only 27% (which is in itself a pretty significant percentage) rather than 30%. To put things in perspective, that difference of 3% could lead to a Rs. 30,000 price hike on Rs. 10 lakh vehicle, which is a significant enough amount to deter a potential buyer.