As the Manesar plant of Maruti, which makes large volumes of the Swift and Dzire, now faces an indefinite lockout, the company is trying to ramp up production at its Gurgaon plant to keep a grip on its market share of its other products. Production of Ritz and Ertiga is being reviewed.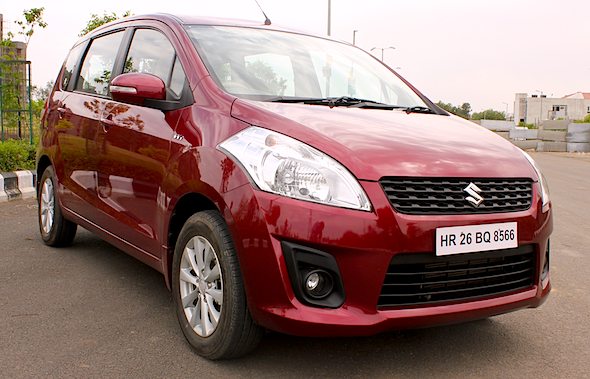 The shutdown at the plant couldn't have come at a worse time for Maruti, when it is faced with large waiting periods on some of its popular products, and at a time when it is heading into the festival season where car sales usually peak. The Ertiga has a waiting period of six-seven months, the Swift has a three month waiting period and the Dzire has a five month waiting period on average. This is going to rise drastically in the next few weeks, as the Manesar plant lockout is now in its second week.
The company now plans to at least focus on its other product lines and reduce the waiting period – especially the Ritz, Ertiga and Eeco, which are also popular cars.  Maruti produces about 300 Ritz daily and 400 Ertigas daily at Gurgaon. Some Swift production (about 6000 units a month) is also taking place at Gurgaon, but that's not enough to meet demand, as the company has over 50,000 bookings to cater to.
Maruti is facing daily losses of about Rs. 83 crores per day on account of the production stoppage at Manesar. Last year, it faced similar labor issues which led to a drop in market share to about 40% of the hatchback space, but it recovered by April to about 44% in the hatchback space thanks to the Swift and Alto sales.
Maruti is due to launch two cars this year – a facelifted Ritz that was to take place in the next couple of months and the new Alto 800 which was scheduled for an October launch. At the moment, that plan appears to be on track.
Source: Moneycontrol