Maruti Suzuki kicked off the Auto Expo 2012 by unveiling a new concept SUV dubbed 'XA Alpha'. The XA Alpha looks rugged, with a distinctive front grille, eagle-eyed headlamps, rising shoulder line and a unique L-shaped tail lamps.
The XA Alpha is slightly shorter than Yeti but has higher ground clearance. The styling is bold and should appeal to those that prefer the squarish/rectangular lines that come with the traditional SUVs. It should seat 5 adults though it looks a bit smaller than EcoSport.
The fact that Maruti hasn't revealed any features—even engine specs—suggests that Alpha is merely a concept and is unlikely to launch any time soon.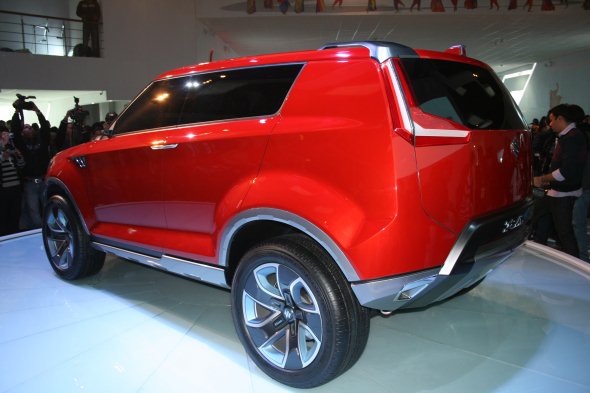 Maruti Suzuki may likely wait and watch the market reaction to the upcoming compact SUVs such as the Ford EcoSport and the Renault Duster. Based on the feedback, the company may chisel the interiors, include features and ready the production version.
Overall, the body looks fine…and if Maruti can hit a price target of Rs 5-7 lakh, then it will be good and stylish alternative to premium hatchbacks and compact sedans.
Maruti Suzuki XA Alpha video review