Maruti had launched the new Wagon R a few months ago.  It was expected that the same model would also be sold in an LPG version.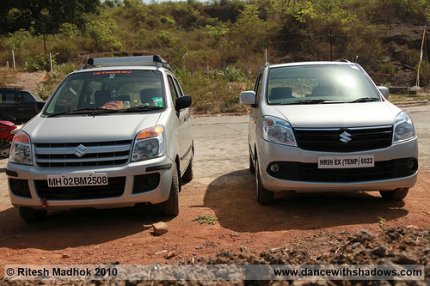 Maruti says that it would still take time to get the New WagonR LPG ready. Therefore, the company has restarted sales of the LPG version that it had stopped after the New WagonR launched.
Maruti Suzuki India (MSI) Chief General Manager (Marketing) Shashank Srivastava said that Maruti is selling the Duo and it will continue till the LPG variant of the new WagonR is ready. He also said that the work on new LPG is going on. Maruti officials have also confirmed that the new LPG Wagon R should be ready for launch by this year-end. Related: WagonR Duo radio campaign
Here is some more info on the WagonR Duo. The WagonR Duo is a variant of the very successful model Wagon R. This model runs on the same petrol engine of the WagonR and also has an LPG kit fitted in it. Performance in the Duo is slightly compromised compared to the petrol version. The efficiency and savings will be much higher. The Duo has been around for some time and has sold reasonably well in urban and semi urban regions.
DWS had mentioned yesterday that Maruti is all set to launch the new Alto K10 along with other LPG versions of the Estilo, SX 4 and the Wagon R. The launch is on the 4th of this month.
The Wagon R Duo has to directly rival against only the Hyundai Santro which is also available in the LPG form
Apart from the LPGs the WagonR competes against the likes of the Chevrolet Beat, Ford Figo,  Hyundai i10, VW Polo and the Nissan Micra among others.