Car sales seem to be slowing down across segments in this hot summer month and that has prompted companies like Maruti and Mahindra, who are some of the large volume car sellers to offer deals on most of their models, except for the ones that are still in hot demand. Companies like Hyundai, however, have relatively smaller discounts.
Here's a look at some of the offers running in May 2013 across the large car companies.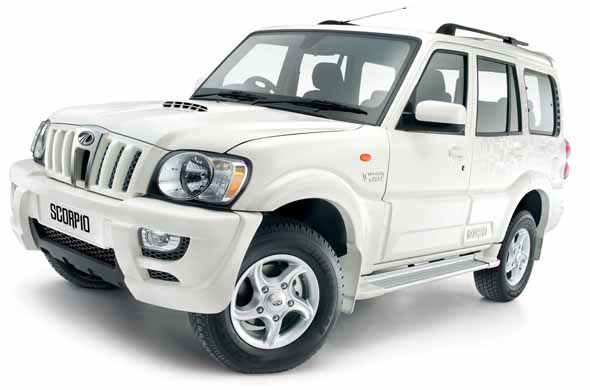 Mahindra's discounts and benefits
Mahindra is offering a discount ranging across its range of products – but this is not just a cash discount. These discounts come in the form of insurance benefits and loyalty bonuses as well. On the Mahindra Scorpio for instance, Mahindra is offering up to Rs. 30,000 off on the top-end Mahindra Scorpio VLX models, along with Rs. 15,000 worth of accessories and a third year warranty coverage free. The Scorpio normally comes with a two-year, 50,000 km warranty and an extended warranty for two years that costs Rs. 12,000.
On the Mahindra XUV500, whose sales have been dropping in the past couple of months, Mahindra is offering a loyalty discount of Rs. 15,000 – something you can avail if you upgrade to the XUV500 from another Mahindra vehicle. Also read: Mahindra planning lower variant XUV500 W4
On the Mahindra Xylo, you can get free insurance – which is worth about Rs. 30,000 otherwise. Similarly on the Mahindra Quanto too you get a discount on insurance as well as Rs. 12,000 worth of accessories. On the Mahindra Verito, you get a 50% discount on insurance (which is worth about Rs. 10,000).
Maruti discounts and deals
Maruti is offering straight cash discounts on cars that are slowing down, even on some of its largest selling models. For instance, it is offering up to Rs. 22,000 cash discount on the Maruti Alto 800 CNG variant and a slightly lower discount on the petrol model. On the Alto K10 it is offering a cash discount of Rs. 17,000, while the Maruti Wagon-R gets a discount of up to Rs. 23,000. The Maruti Ritz petrol and diesel have discounts of up to Rs. 20,000 while The Maruti Ertiga gets a discount of up to Rs. 20,000 on the diesel model.
The biggest discount is on the Maruti SX4 model, with a Rs. 50,000 cash discount on the diesel SX4, which makes it one of the most inexpensive mid-size diesel sedans you can buy and a temptation for Maruti Dzire buyers to upgrade to a bigger car at a price difference of less than Rs. 1 lakh!  Also read: New Maruti SX4 launched with facelift and better mileage
Hyundai discounts and deals
Hyundai isn't really offering much this May. On the Santro and Eon it is throwing in free insurance, which is worth up to Rs. 14,000. With the Hyundai i10, there's no discount as such, but it is offering a free LED TV, worth about Rs. 30,000. On the Hyundai i20 and Verna one can get an exchange bonus of up to Rs. 20,000. Also see: Hyundai Eon vs new Alto 800 comparison
Do any of these deals interest you? Let us know which one. If you want bigger deals, we suggest you wait till July when the next round of big discounts usually hit and then, of course, October, when the festive discounts kick in.