The King of Good Times, Vijay Mallya was known to be a big car collector. He is currently residing in the UK and the UK court ordered to auction off his expensive supercars. This happened because he owes a massive Rs. 10,000 Crores to the Indian banks. The order was passed back in 2018 but now recently, his Maybach 62 has resurfaced, but now it belongs to someone else.
The video has been uploaded by CS 12 VLOGS on their YouTube channel. The Maybach 62 appears at 7 minutes and 23 seconds. We can see that the Maybach 62 is now wearing new number plates. Back when it belonged to Vijay Mallya, the number plate read 'VJM1'.
Also read: India"s first Maruti Baleno with "air suspension" looks gorgeous (Video)
In fact, most of Vijay Mallya's vehicles had custom number plates. His Ferrari's number plates read 'BO55 VJM', Range Rover's 'F1 VJM' which was an indication to his Formula 1 team and his Porsche Cayenne's number plates said 'OO07 VJM' which referred to James Bond.
Daimler discontinued the Maybach 62 because of poor sales but that does not mean that it was a bad vehicle. It was one of the most luxurious vehicles that you could get in 2012. It was just that at Rs. 5.80 Crores, the Maybach 62 cost too much. To put it into perspective about how much the Maybach 62 expensive was, the Rolls Royce Phantom Series-II came at the same price tag and Rolls Royce was a more well-known brand and was considered more premium.
The Maybach 62 came with a 5.5-litre V12 that was mated to a 5-speed automatic gearbox with Overdrive. The luxury vehicle could produce 543 hp of max power and a peak torque output of 664 Nm. All this massive torque was transferred only to the rear wheels.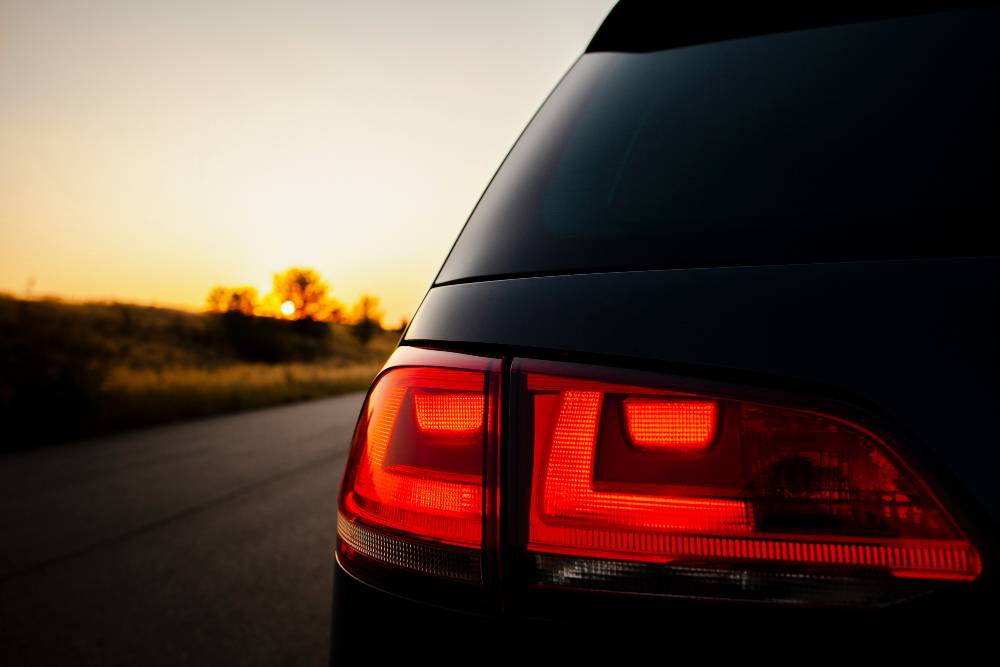 The 62 was the flagship vehicle of Maybach. It was on sale from 2002 till 2012. Like any other luxury vehicle, you could have opted for any customization. There was no conventional bench seat for the rear occupants. Instead, two recliners inspired by airliners were placed there that even had an adjustable leg rest. You also had a sunroof that could alter the amount of sunlight coming through it.
The front driver compartment was separated by the passenger compartment by a divider. It also came with air suspension, which ensured that the ride quality of the vehicle is as smooth as possible.
Daimler discontinued the Maybach brand back in 2012. Now, the Maybach comes under Mercedes-Benz vehicles. Maybach now works on S-Class which is the most premium Mercedes that you could buy. Now, the S-Class starts at Rs. 1.41 Crores ex-showroom while the Maybach S560 costs Rs. 2.23 Crores ex-showroom and the top-end Maybach S650 costs Rs. 2.78 Crores ex-showroom. Being owned by Mercedes-Benz have certainly had their own benefits because the prices of the luxury sedan have now decreased by a big margin.
Maybach is now a big luxury brand that speaks luxury and road presence. Due to which many rich celebrities who wanted a luxury limousine own a Maybach. Superstars like Karan Johar, Hrithik Roshan, Sanjay Khan, Bhushan Kumar are some of them. Bollywood Diva's like Rani Mukherjee, Deepika Padukone and Jacqueline Fernandez also own Mercedes Maybachs.
Also read: Tata Nexon goes off roading in the Himalayas (Video)