Amidst the news circulating about MG Motor India selling its stake in the country to sustain its business, a new report has emerged, indicating a different development. Sajjan Jindal, the Chairman of JSW Group, is nearing the finalization of a deal to acquire a larger stake in MG Motor India, a subsidiary of Shanghai-based SAIC Motor.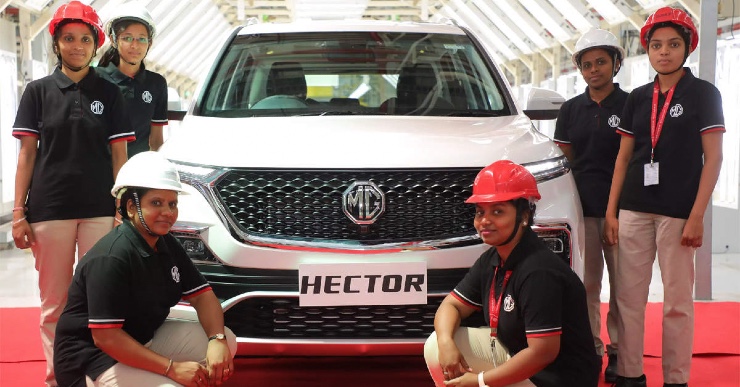 According to the report, Sajjan Jindal is expected to secure approximately 45-48 percent of his stake in MG Motor India through one of his privately-owned companies. Furthermore, Indian employees and dealers of MG Motor India will also hold a 5-8 percent stake in the company. These changes in ownership distribution will result in Indian entities holding around 51 percent equity in MG Motor India, while the remaining 49 percent will be retained by the current owner, SAIC Motor.
Also read: 10 DC Design cars & how they look in the REAL world: Maruti Swift to Mahindra XUV500
If this plan comes to fruition, MG Motor India will transition from being a Chinese entity to an Indian one, with a predominantly Indian top management. In pursuit of this plan, Sajjan Jindal and his son recently met with SAIC Motor officials in China as part of ongoing negotiations that have been underway for several months. Industry insiders suggest that the legal agreements have already been initiated, and the completion of these formal and binding agreements is expected within the next 3-4 months.
Currently, MG Motor India is valued at $1.2-1.5 billion (Rs 9,800-12,300 crore). Originally a British brand, MG became a part of SAIC, one of China's largest auto groups. The company entered the Indian market in 2019 with its first product, the Hector midsize SUV. MG Motor India's current portfolio includes the Hector, Hector Plus, Gloster, Astor, ZS EV, and Comet EV.
During the commencement of MG Motor India's operations, SAIC invested around Rs 5,000 crore. However, following the COVID-19 pandemic and the border tensions between India and China, the Indian government imposed restrictions on foreign investments from China in response to Chinese actions. As a result, China-based Great Wall Motor also decided to cancel its entry into the Indian car market. These circumstances have impacted the operations of MG Motor India, which has since relied on external commercial borrowings from SAIC Motor to ensure its sustainability.
MG Motor India is focussing on SUVs for the Indian market. The brand sells cars like Hector, Astor, Gloster and ZS EV. Recently, MG also launched a commuter-focussed city electric hatchback – the Comet EV.
Also read: Upcoming 2022 Maruti Suzuki Vitara Brezza rendered