Union Transport Minister Nitin Gadkari has just made a statement that will stun most people. In a virtual address at Association Of National Exchanges Members Of India (ANMI)'s 12th International Convention which was held in Mumbai on Saturday, Mr. Gadkari said that the Indian government is building a Green Express Highway between Mumbai and Bengaluru. The Green Express Highway – according to Minister Gadkari – will reduce travel time between Mumbai and Bengaluru to just 5 hours. Currently, it takes about 17 hours of non-stop driving to cover the nearly 1,000 kilometer distance between Mumbai and Bengaluru.
Here is what Minister Gadkari said through the virtual address,
We are planning a green express highway between Mumbai and Bangalore. It will be a 5 hrs journey between Mumbai-Bangalore and 3.5 to 4 hrs between Pune and Bangalore. The Mumbai-Pune Express Highway will take a turn from near the Ring Road of Pune and start as the highway towards Bangalore. Similarly, 27 green express highways are coming up in the country. By end of this year, there will be highways connecting Delhi-Dehradun in 2 hrs, Delhi-Haridwar in 2 hrs, Delhi-Jaipur in 2 hrs, Delhi-Chandigarh in 2.5 hrs, Delhi-Amritsar in 4 hrs, Delhi-Srinagar in 8 hrs, Delhi-Katra in 6 hrs, Delhi-Mumbai in 10 hrs, Chennai-Bangalore in 2 hrs and Lucknow-Kanpur in half an hour. Just like the National Water Grid, we want to develop a National Highway Grid. 

Also read: 10 DC Design cars & how they look in the REAL world: Maruti Swift to Mahindra XUV500
Are Green Express Highways India's answer to Germany's Autobahns?
Yes, if the minister's promise of 1000 Kms in 5 hours is indeed true. Picture this. If a vehicle has to cover say 1,000 kilometers (distance between Mumbai and Bengaluru) in just five hours, it means that a vehicle must travel at an average speed of 200 kilometers per hour. Note that this is the 'average speed' and not the top speed. To do 1000 kilometers in 5 hours, a vehicle must maintain speeds between 230-250 Kmph on an average. This is because of the fact that average speed of a vehicle in the real world is usually 20 % lower than a vehicle's cruising speed.
Do we have cars capable of doing such speeds?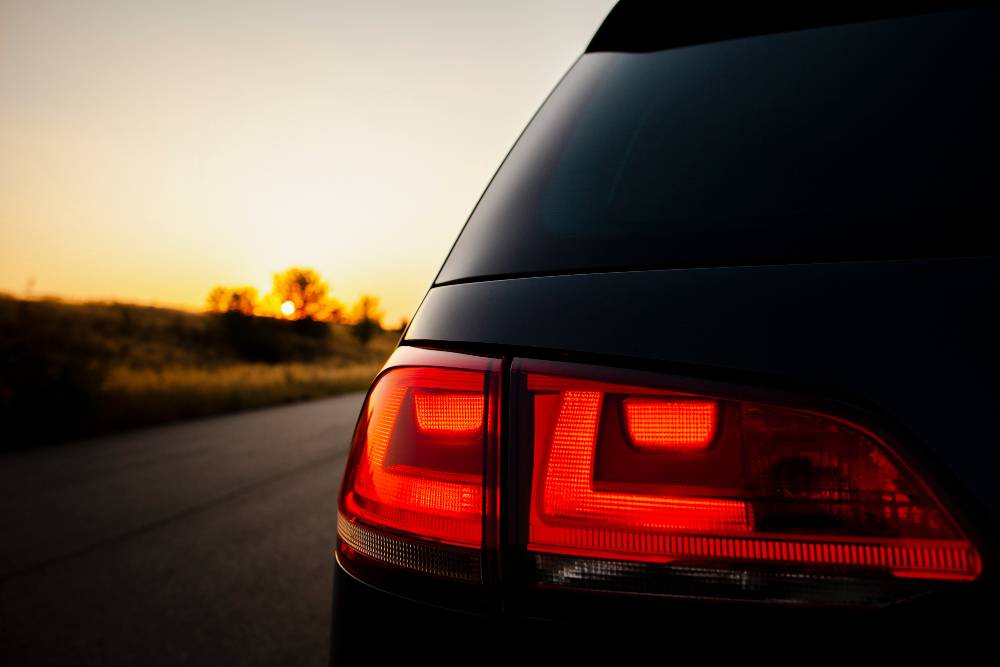 Yes, we do have a few dozen imported cars primarily from Germany (Audi, BMW, Mercedes Benz) and the United Kingdom (Jaguar, Land Rover) that are indeed capable of doing speeds of 250 Kmph and sustaining average speeds of 200 Kmph. However, the road infrastructure in India is yet to become capable of handling vehicles doing such speeds. The highest speed limit in India currently is 120 Kmph, and in most parts of India, speed limits are set at about 80 Kmph. To achieve Mr. Gadkari's target of covering 1000 Kms in just 5 hours, speed limits need to be raised by more than double, to about 250 Kmph.
Driver training a must!
Driving at such elevated speeds is a recipe for disaster unless driver training is focused on high-speed driving and the risk it entails. If the Green Express Highway will have cars zipping at 200 Kmph, we can only imagine the kind of control and skill needed to control cars at such high speeds. Ideally, the government must put a driver training mechanism in place before giving access to such high-speed roads.
Also read: Upcoming 2022 Maruti Suzuki Vitara Brezza rendered
Via HT