(Updated February 2013)
There are a lot of new cars that are going to be launched in the near future. While some cars will be launched in the October-September period to cash-in on the festive rush other launches are spread over the months that will follow. Here we take a look at the top 9 most awaited cars to be launched in India.
This list comprises of four small cars, one sedan, one MPV and three SUVs. These are all cars that we have been waiting for eagerly and are unique launches in their own segments.
Small cars
Maruti Alto 800
(Update) LAUNCHED: October 16
Price: Rs.2.44 lakh to Rs.3.5 lakh
You can read more about it here: Maruti launches new Alto 800 at Rs. 2.44 lakh 
Also see full road test: Maruti Alto 800 detailed road test and review 
The soon-to-be-launched Maruti Alto 800 will be the cheapest car—we expect prices between Rs. 2 to Rs. 3 lakh—from Maruti Suzuki and that should assure high sales numbers. The new Maruti Alto 800 has an all-new look with a bit more space inside.
Under the hood will be an 800cc, F8D engine (also used in the current Alto Standard). However the engine will make 2 bhp more power than the present Alto which makes 45 bhp of power. It will also have better torque and has an ARAI certified mileage of 22 kmpl.
Chevrolet Sail hatchback
(Update) Launched: November 2
Price: Rs.4.44 lakh to Rs.6.6 lakh
Read more about it: GM launches Chevrolet Sail U-Va at Rs. 4.44 lakh
The Chevrolet Sail hatchback will replace the old and dated U-Va hatchback which has been around for a long time. The U-Va has been long due for a replacement which makes the Sail hatchback an interesting launch.
The Sail's design is nothing unique and it will blend in to the crowd. It is a safe bet in terms of design which is nether too dynamic nor too dated. Also see: Spy photos: Chevrolet Sail notchback and U-Va seen testing
The Sail will be available in both petrol and diesel options. The petrol Sail will be powered by a 1.2-litre motor that puts out 80 bhp of power while the diesel version is expected to be powered by a 1.3-litre diesel motor. The Sail will likely offer good fuel economy, especially for the diesel variant.
Hyundai i10 diesel
Expected launch: September 2013
Expected price: Rs.5 lakh to Rs.6 .50lakh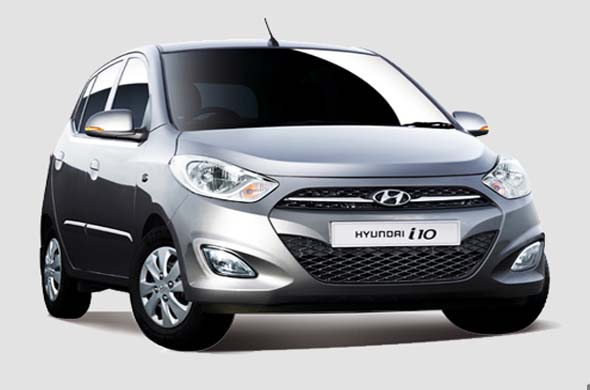 Hyundai will launch the i10 in a diesel avatar and will be the only diesel small car offering from Hyundai which makes it an interesting launch.
It will look exactly like the petrol i10 apart from the badges that will make it stand out as a diesel variant. The i10 small car will likely get a 1.1 litre diesel engine option soon and will likely see a September 2012 launch in India. The i10 diesel will be priced roughly Rs. 90,000 higher than its equivalent petrol variant and will hence have a starting price of about Rs. 4.6 lakh. Also read: New Hyundai i10 diesel coming next year
The diesel i10 will likely come with a five-speed transmission and will compete with cars such as the Chevrolet Beat diesel and the Ford Figo diesel.
Wagon-R Diesel
Expected launch: 2013
Expected price: Rs.4 lakh to Rs.5.50 lakh
Maruti is going to take a big bite into the diesel small car market by launching a diesel fuelled Wagon R. The diesel Wagon R will be the first diesel small car from Maruti (the Swift is a premium hatch) making it an interesting launch.
The diesel variant will look the same when compared to its petrol variant apart from its DI badging. The heart of the Wagon-R diesel will be a smaller version of Fiat's 1.3 mulijet motor. This engine is being developed by Fiat and will be a sub 1 litre motor with a power output of roughly 60 bhp. Read more about it here: Exciting New Cars from Maruti Suzuki
Sedans
Honda Brio diesel Sedan
Expected launch: 2013
Expected price: Rs.6 lakh-Rs.8 lakh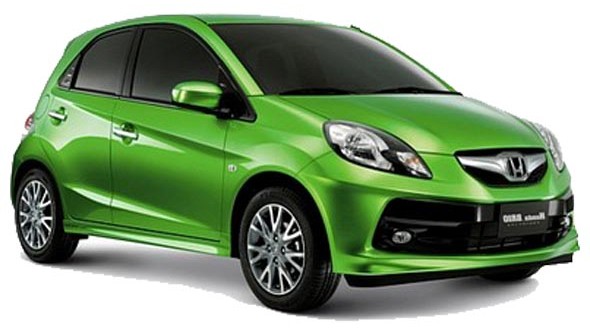 Honda has confirmed that it will launch their entry level Brio diesel sedan in 2013. This will put an end to complains, people had about Honda not having any diesel options. This will also be the first diesel offering from Honda making it an interesting launch.
The Brio sedan will look much like the hatchback with a boot slapped on to it. You can read more about it here: Honda Brio Sedan launch with diesel motor confirmed!
The new diesel engine will likely to be a 1.5-litre engine that may eventually be used in other Honda cars.  Honda may also launch an all new mini SUV in India which will use the same diesel engine
SUVs and MPVs
Safari Storme
(Update) Launched: October 19
Price: Rs. 9.95  lakh to Rs. 13.66 lakh
Read more about it: Tata Safari Storme launched at Rs. 9.95 lakh
Also read: Tata Safari Storme road test and review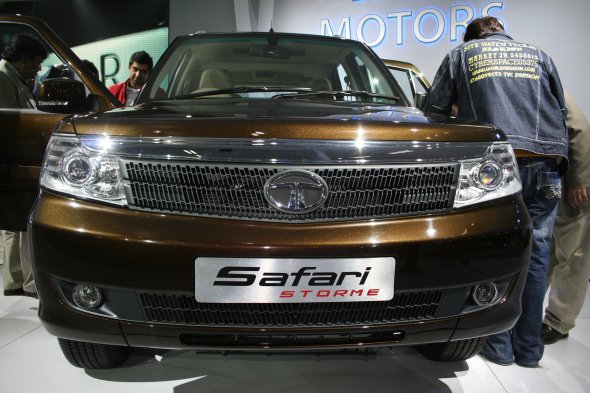 Tata Motors will launch the much awaited Safari Storme on October 17. Buyers have been waiting for the Safari Storme to launch for a long time now and the launch has been delayed several times. The Safari Storme has Land Rover like look and other exterior changes that make it look fresh but it retains the overall body shape of the Safari.
It is also powered by the same 2.2-litre DiCOR motor that powers the present model but puts out 140 bhp of power and 320 Nm of torque. It uses the Tata Aria's hydro formed body-on-ladder chassis which will give it a better ride quality and handling than the current model.
Mahindra Scorpio
Expected launch: 2014
Expected price: Rs.9. lakh to Rs.13 lakh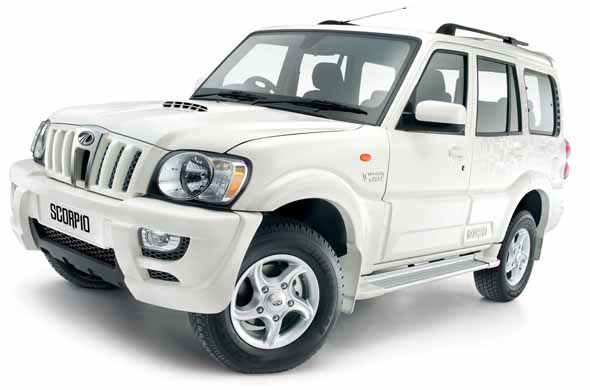 Mahindra will launch an all-new Scorpio by 2014. The project has been codenamed 'W105'. The Scorpio has been around for a long time and with the new Safari Storme coming out it will be interesting to see how Mahindra responds to it.
The new Scorpio will have a redesigned chassis with a longer wheelbase and better second row passenger legroom. You can read more about it here: Mahindra confirms all-new Scorpio for 2014
It will likely be powered by the XUV500's m-Hawk engine that makes 140 Bhp of power and comes with a six-speed gearbox. The new Scorpio may weigh lesser than the present Scoprio in order to improve fuel efficiency.
Ford Ecosport
Expected launch: January 2013
Expected price: Rs.7.50 to Rs.11 lakh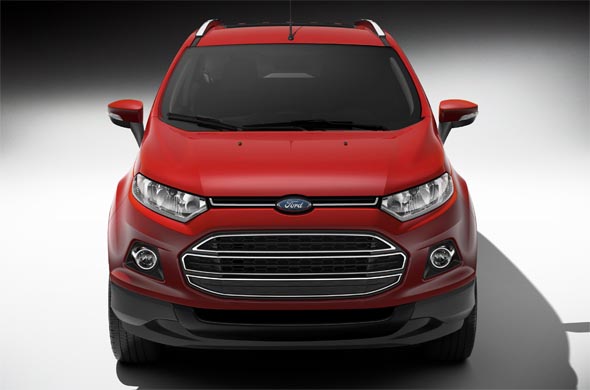 Ford will launch their first compact SUV in India which will compete against the Renault Duster. It will be first launch in a petrol avatar with exceptional mileage which makes it and interesting launch.
Ford will load it with features like voice controlled multimedia interface, hill assist, ESP, ABS, keyless entry and traction control. Also read: Ford Ecosport may be more value for money than Duster; will have more features!
Apart from the 1 litre EcoBoost engine that belts out an impressive 119 bhp of power the EcoSport will also sport a 1.5-litre TCDi motor that powers the Fiesta diesel. This engine churns out 90 bhp of power and 204 Nm of torque. You can read more about it here: Ford EcoSport to launch in 1-litre petrol and 1.5-litre diesel variants
Chevrolet Enjoy
Expected launch: December 2012
Expected price: Rs. 6.50 lakh – 8.50 lakh
Chevrolet will launch their Enjoy Compact MPV by the end of this year. The Enjoy will be the newest entrant in the compact MPV segment and will face the popular Maruti Suzuki Ertiga, making it a launch to watch out for. Also read: Can Chevrolet's upcoming Enjoy MPV take on the upcoming Maruti Suzuki Ertiga?
The Enjoy MPV will come with a 1.4-litre petrol motor that puts out 96 bhp of power and 128 Nm of torque. The Enjoy diesel will be launched only later and will likely be powered by a 1.3-litre XSDE motor which is GM's version of the Fiat 1.3-litre Multijet engine. The specifications and ARAI-certified mileage of this engine are yet to be announced. You can read more about it here: Chevrolet Enjoy MPV caught testing, launch may happen soon!