Ford has launched a refreshed version of the Figo, but has not really altered prices too much. The top-end Figo Titanium diesel is priced a tad under Rs. 6 lakh ex-showroom, while the top-end Hyundai i20 Asta diesel is priced at Rs. 7.45 lakh.
While the two are clearly not price comparable – and the choice is clear, if you are on a budget, go with the Figo, let's see how the two compare on other parameters.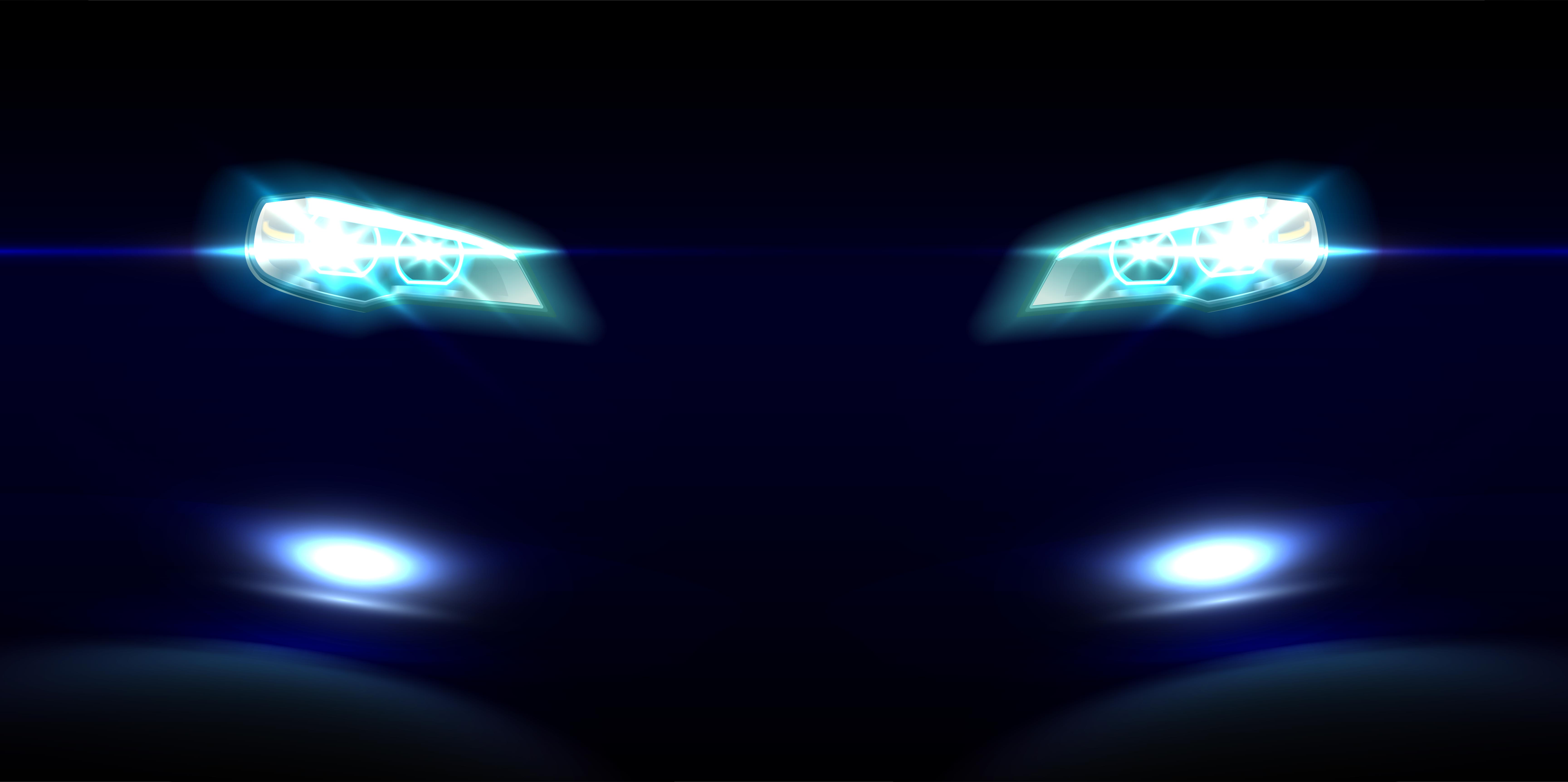 Looks, fit and finish – no winner here
The Ford Figo and the Hyundai i20 are both relatively spacious cars. The Figo feels even more spacious because of its large glass area compared to the i20. Boot space at 284 litres for the Figo and 295 litres for the i20 is comparable.
The i20 follows Hyundai's fluidic design language, while the Figo is based on an older generation Fiesta platform. The refreshed Figo gets some of Ford's kinetic design language such as a hexagonal grille, swept back headlamps (now slightly larger) and refreshed alloy wheels on the top-end variant. Fit and finish of plastics is good on both cars. Also see: New Ford Figo – Variants and prices
Now, it's just a matter of figuring out which design you prefer. There's no clear winner here.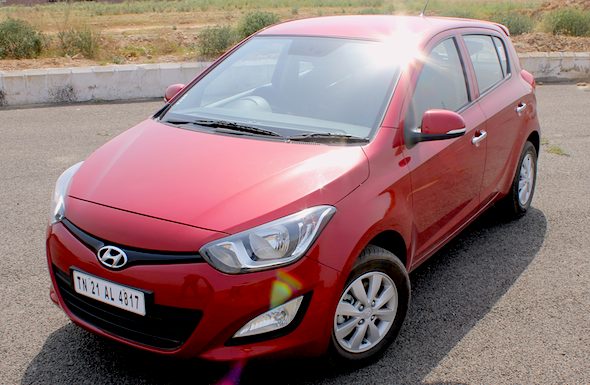 Comfort and features – i20 still better
When it comes to features, the Hyundai i20 is a loaded vehicle. The top-end Asta comes with power-folding mirrors, Bluetooth integrated audio system with steering audio controls, reverse parking sensors, reverse camera, automatic climate control, two airbags and ABS with all-round disc brakes, alloy wheels, push-button ignition, front and rear fog lamps etc.
The Ford Figo Titanium in comparison is relatively simpler. Alloy wheels, two airbags and ABS is there on the Titanium. You also get power adjustable mirrors and two front power windows. Bluetooth audio system with steering audio controls is also present on the new Figo. However, you don't get automatic climate control, parking sensors or camera, push-button ignition etc.
If you want a car that's loaded with features, then the Hyundai i20 is a good deal. Also see: What's new with the new Figo
Engine and performance: Power vs handling
The Hyundai i20 comes in both petrol and diesel form. The petrol i20 has a 1.2 litre engine that puts out 84 bhp of power and 112 Nm of torque, while the diesel is a 1.4 litre engine that puts out 89 bhp of power and 220 Nm of torque with a six-speed manual transmission. There's also a 1.4 litre petrol that puts out 100 bhp of power with a 4-speed automatic option.
The Figo is relatively lower powered in comparison. The 1.2 litre petrol engine in the Figo puts out 70 bhp of power and 102 Nm of torque with a five-speed manual. The diesel Figo is powered by a 1.4 litre diesel engine that puts out 68 bhp of power and 160 Nm of torque. Ford has tweaked the power delivery in the new Figo, with power coming in earlier, making it more drivable in the city. But in overall power the i20 is better. Also read: New Ford Figo reviewed
However, when it comes to handling and steering feel, the Figo has an edge over the i20. It feels more precise and offers the driver a more involved feeling when driving, compared to the i20 that has a light steering that feels very clinical to drive.
But overall, in terms of engine power the I20 is better, while on handling the Figo is better.
Mileage: No winner
In terms of fuel economy, the Hyundai i20 diesel claims 22 kmpl, while the Figo diesel claims over 20 kmpl. The petrol i20 claims 18 kmpl and the Figo claims 16 kmpl. In real world conditions, both cars give similar mileage, with the Figo petrol and i20 petrol giving about 12.5 kmpl, while the diesels are around 16 kmpl.
Related: What's exciting about these recently launched and upcoming small cars
Verdict
The biggest benefit the Figo has over the i20 is in price. The top-end Figo with safety features and decent level of comfort features is priced nearly Rs. 2 lakh cheaper than the Hyundai i20 when you look at the on-road price, while the ex-showroom price difference is nearly Rs. 1.5 lakh. So if you are on a budget, it's clearly the Figo that's better value. However, if budget isn't a constraint and you want a more powerful, feature-rich car, the Hyundai i20 is a better buy.
Value for money: Ford Figo
Luxury, features and power: Hyundai i20