Hyundai is working on two new engines for the i10 – a 1.1 litre diesel engine and a 1-litre Kappa petrol engine. These engines will go into the new Hyundai i10 that is likely to be launched by September next year in India. The i10 diesel will likely be priced about Rs. 90,000 more than its equivalent petrol variant, giving it a starting price of about Rs. 4.6 lakh, ex-showroom.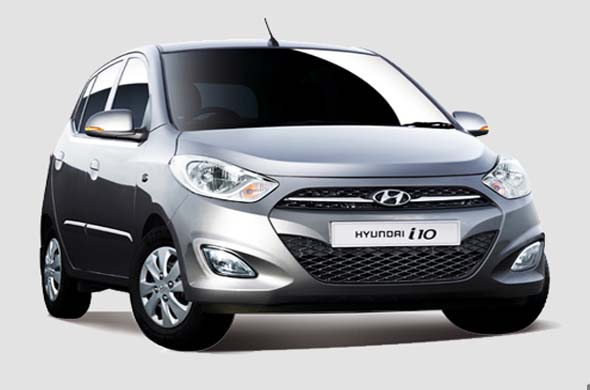 The 1.1 litre four-cylinder diesel engine under development in Korea will be the smallest diesel in Hyundai's diesel engine line up. The company currently makes 1.4-litre, 1.6-litre and 2.2-litre diesel engines, which power the Hyundai i20, Hyundai Verna and Elantra, and Hyundai Santa Fe. All these engines come with six-speed transmissions.
The 1.1 litre engine will likely be mated to a smaller five-speed transmission and will kickstart the diesel i10 model line-up in India. The i10 diesel will compete with cars such as the Chevrolet Beat diesel and the Ford Figo diesel, and will be among the smallest diesel hatchbacks in the country, after the Chevrolet Beat diesel. Also read: Hyundai i10 petrol vs Chevrolet Beat diesel.
What's also interesting is the new petrol engine, which is a three-cylinder 1-litre "Kappa" engine. Even though the displacement will be lower than the present 1.1 litre Epsilon engine used in the Hyundai i10 Era and Magna variants, it will have higher power and torque. The 1.1 litre Epsilon engine will continue in the Hyundai Santro until 2014 when the vehicle is likely to be phased out, apparently.
The top-end models of the i10 may continue to come with the 1.2 litre Kappa engine that's also fitted in the Hyundai i20. This petrol engine is expected to be built at Hyundai's factory near Chennai, and the company is also working on a new engine plant to build diesel engines in India. At the moment, Hyundai India imports its diesel engines and transmissions from its parent in Korea for the i20, Verna and Elantra.
By localizing production of its diesel engines, the company will bring down cost of spares for the Hyundai i20 and Verna as well. The Hyundai i10 diesel will likely add more volumes to Hyundai's sales, as the demand for diesel cars continues to rise, with an increase in petrol prices.
Source: Autocar Professional