The new Hyundai Santro is less than two months old in the Indian car market, the only market that it's on sale  currently. So, it's too much to expect modified versions of this car in the real world. In the virtual world of  renders though, sky is the limit. Renderers have already begun modifying the new Hyundai Santro to give us an idea of  what modified examples will look like. Here's a low rider render of the new Hyundai Santro.
Render courtesy Rtriadhie
The Hyundai Santro in this render features a slew of modifications. The blue paint scheme is new, and is not offered  by Hyundai. Changes on the front include projector headlamps, LED DRLs, bumper extension, a new grille and a revised air intake.
On the sides, the car gets a body kit, white decals, blacked out B-Pillar and 15 inch Volk Rays TE37 alloy wheels.  The stance is much lower than stock thanks to lowering springs in the suspension. At the rear, bumper extensions and  a roof spoiler round off the changes.
The difference between the modified and stock versions of the Santro are stark. Here's a picture of the stock version
for reference.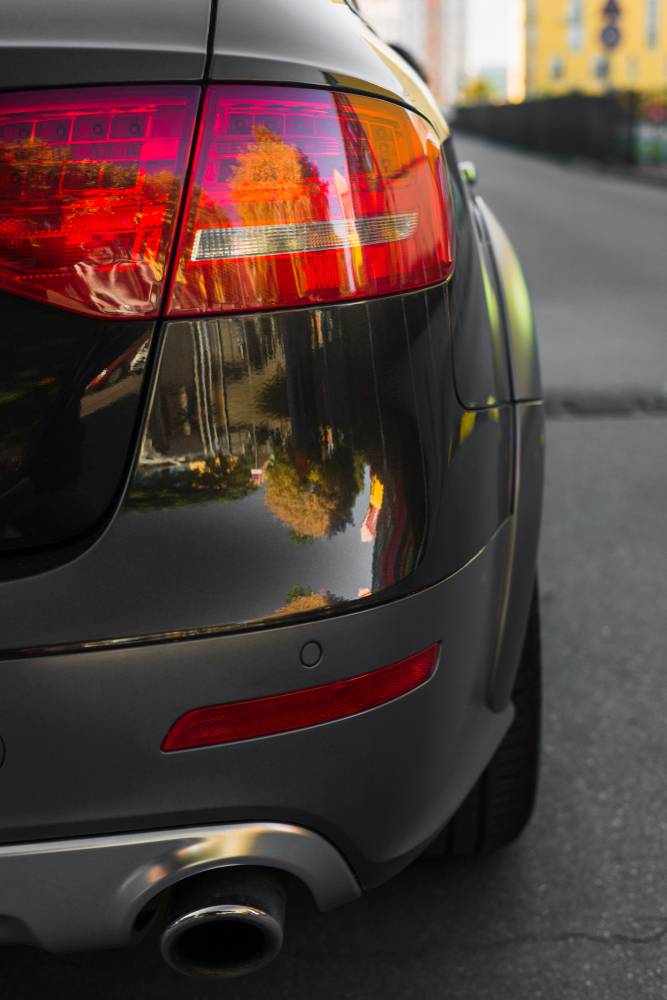 There are no mechanical changes on the car. The engine remains stock. The new Santro gets a 1.1 liter-4 cylinder  petrol engine that puts out 69 PS of peak power and 99 Nm of peak torque. A 5 speed manual gearbox is standard while an AMT is offered as an option. The car also get a CNG-Petrol dual fuel version.
However, there is no diesel engine on offer and Hyundai has no plans to introduce one given tightening emissions in future. However, an LPG-Petrol dual fuel variant is likely to be introduced soon. Expect the LPG-Petrol variant to cost about Rs. 30,000-35,000 more than the equivalent petrol engine variant.
In the Indian market, the new Hyundai Santro is the automaker's least priced car now that the Eon has been  discontinued. Prices of the Santro start from Rs. 3.9 lakhs. In the next few months, Hyundai is likely to launch a  lower priced variant of the Santro that will occupy the space vacated by the Eon.
The entry-level Santro is expected to use the Eon's 800cc triple cylinder engine. Currently, the new Hyundai Santro  competes with the Maruti Celerio, WagonR and the Tata Tiago. The low cost version is likely to take on 800cc cars  such as the Maruti Alto and the Renault Kwid.
The new Hyundai Santro has gotten off to a rocking start. Nearly 10,000 units of the car have been sold in November, which has pushed the car to the 10th spot in India's top-ten selling cars list. The introduction of the low cost version could boost sales further.