Mahindra launched the Thar last year and it has been an incredibly successful product. Because of this, the manufacturer is expanding Thar's range. They will be launching a more affordable version of the Thar and a 5-door version of the Thar. Thar is known to be an excellent off-roading SUV. We have seen the Thar cross a river, go dune bashing and off-roading. Here, we have a video of the SUV going down a steep set of stairs.
The video is uploaded on YouTube by Tushar Babbar. The video shows us a Thar coming down a steep set of stairs. We do not know the location of the video. There is a man that is guiding the driver so that he does not get stuck or damage the vehicle.
Also read: Buying a pre-owned Mahindra Thar is better than buying a new one: 5 reasons
We do not know if the vehicle was in 4×4 low or 4×4 high. We can just see that the Thar starts coming down the stairs and it is a narrow area. So, there is a high chance that the SUV gets scratched. At first, the SUV starts by going one stair at a time. Then the SUV picks up momentum once the stairs get easier. This shows that the Thar is very capable off-road.
But should you do it?
Well, Mahindra Thar is an off-road focused SUV so people would think that they should do this. However, while the SUV is totally capable of doing such things there can be future expenditures because of it. Here are some of the reasons why you should not do this. The reasons that we state are based on the experiences of new Thar owners who are doing off-roading in their new vehicle.
Location of radiator
People who have been using their new Thar for off-roading complained that the location of the radiator was too low. Mahindra did this because of the pedestrian regulation. However, this was causing the radiator to get damaged while off-roading and it would start to leak. Replacing a radiator can cost you quite a bit of money.
Mahindra has acknowledged this and now they offer a skid plate with new design that is supposed to offer better protection to the radiator. The manufacturer also introduced two new accessories for the off-roaders. There is a new radiator protector guard kit which costs Rs. 5,550 and protects the radiator. There is also a fuel tank protector that costs Rs. 2,335.
Suspension damage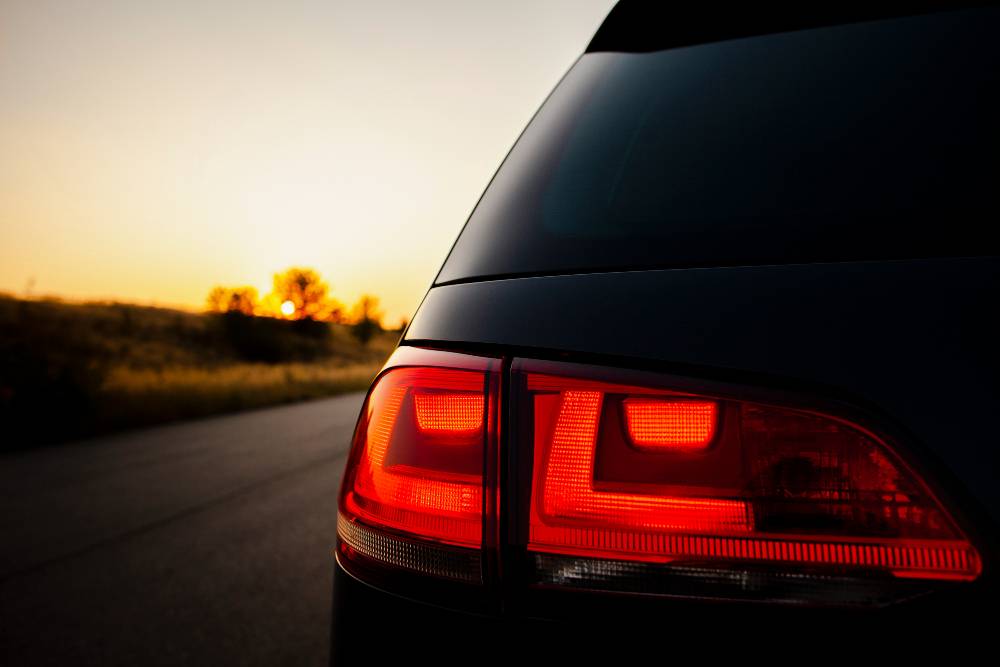 The new Thar uses Independent Double Wishbone type suspension instead of leaf springs which are more sturdy. This change was done so that the new Thar is more comfortable while driving on tarmac roads. However, putting these new suspension under stress by coming down the stairs can reduce their life or can even break them.
The new Thar is a more refined vehicle than the previous generation Thar. It now comes with front facing rear seats and the overall quality of the vehicle has also been increased by Mahindra. It is offered with a petrol and a diesel engine. The petrol engine produces 150 PS and 300 Nm of peak torque while the diesel engine produces 130 PS and 300 Nm of peak torque. Both the engines are offered with 6-speed manual gearbox or a 6-speed automatic gearbox.
Also read: All New Tata Safari: Can a tall adult comfortably sleep in it? (Video)