Mahindra launched the all-new Thar SUV in the market last year and it quickly became popular among buyers. The demand for Mahindra Thar is currently touching the skies and it has a waiting period of almost an year on it. There were several reasons behind the all-new Thar's popularity and one of them is the price. Mahindra Thar is currently the most affordable 4×4 SUV in the country. Just like the older Mahindra Thar, people have already started modifying the new-gen model. Here we have a modified Mahindra Thar that get Bubblegum pink peelable paint.
View this post on Instagram
The images and video of this Mahindra Thar have been shared by upshiftautos on their Instagram page. We have seen several examples of modified Mahindra Thar in the country. We have featured many of them on our website as well. What makes this Thar different from all the others is the colour itself. We have seen several pink coloured cars used by celebrities in western countries but, this is probably the first time that we are seeing one in India.
Also read: Buying a pre-owned Mahindra Thar is better than buying a new one: 5 reasons
This is the LX soft top convertible Mahindra Thar. The SUV has been completely wrapped in Bubblegum pink shade. The peelable paint is actually like a paint that is sprayed on to the car and can be peeled off like a wrap if one wants to remove it. This is a coating that is sprayed on to the original colour of the car and when removed, it does not affect the original paint of the car. The cladding on the fender, foot board and the front grille remain black. The owner has not replaced the front grille to give it a Jeep Wrangler like look. The front bumper however has been replaced. The stock bumper on this Mahindra Thar has been replaced with an off-road bumper from Bimbra 4×4. The fog lamps are also integrated inside the bumper and couple of shackles are also seen on it.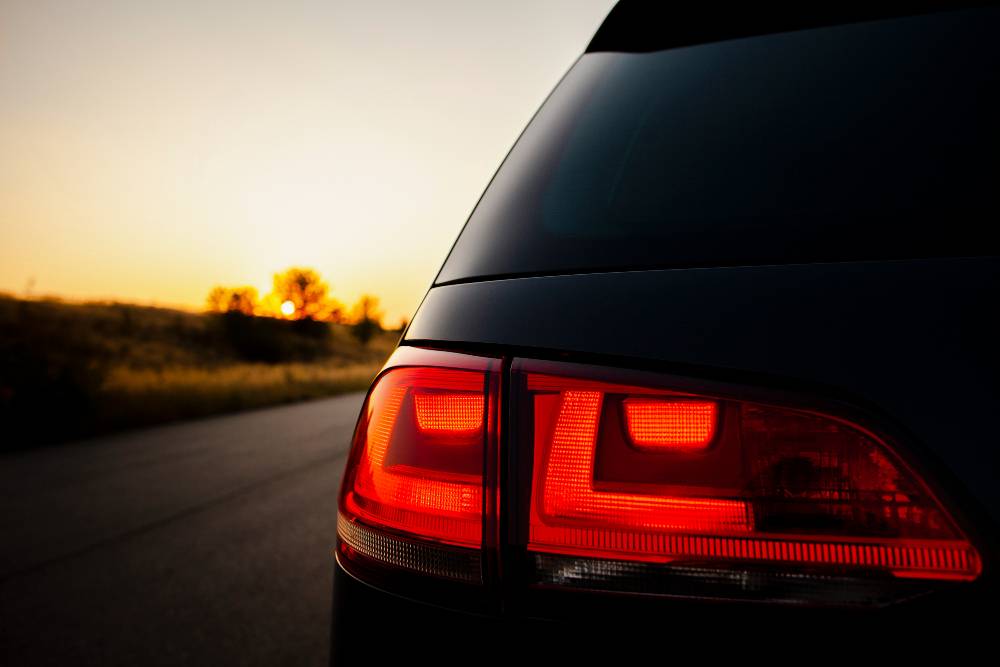 Other than the pink peelable paint and the front bumper, no other changes can be seen on this Mahindra Thar. The Bubblegum pink shade is definitely a very unique colour, especially in a country like ours. One may hate it or love it but, if you spot this Thar on road you can never ignore it. It is without any doubt a head turner.
Mahindra Thar has improved a lot in terms of build quality, features and looks. It now looks a lot more modern and drives well both on and off the road. Mahindra is also offering features like touchscreen infotainment screen, roof mounted speakers, front facing second row seats, multi-function steering wheel, cruise control and other features that were not present in the older model.
Mahindra is also offering the new Thar with soft top, soft top convertible and hard top roofs from factory. There are two engine options on offer. A 2.0 litre turbo petrol and a 2.2 litre turbo diesel engine. Both petrol and diesel engine are available with manual and automatic gearbox option.
Also read: All New Tata Safari: Can a tall adult comfortably sleep in it? (Video)