Nissan India is recalling the Sunny and Micra to fix a faulty brake master cylinder. This recall covers nearly 22,200 Sunny sedan and Micra hatchback cars produced at the company's Chennai plant and sold in India.
This recall and part fitment is free of charge and Nissan will soon begin to notify its customers directly about the replacement of the brake master cylinder. Although there have been no major complaints recorded about the brakes in the Nissan Sunny or the Nissan Micra, Nissan is undertaking this exercise as a sort of preventive measure based on its own long-term tests.
In total, this recall not only affects the cars sold in India, but Nissan is also recalling nearly 67,100 Micras and Sunnys sold in Africa, Europe and Asia that also have this faulty brake master cylinder in them. A few days ago there was news of another Nissan recall which didn't affect any of its Indian cars. This was for a diesel engine rail-pressure sensor for some of its diesel cars in other countries. Also read: Mahindra recalls XUV500 to fix wiper, power steering and power windows
Recalls by carmakers in India is only now picking up slowly, with more awareness being spread among consumers and the legal system getting a lot tighter. Companies are already facing tough market conditions in India and hence want to be seen as proactive, especially in cases where there cars' brand images are concerned.
Mahindra recently issued an official recall to fix three parts in the Mahindra XUV500. A few months ago Toyota issued an official recall to fix a faulty power-window switch. Ford recalled a few Figos and Ford Classics to attend to the suspension. Also read: Ford recalls some Classic and Figo cars
Tata didn't officially issue a recall but it quietly retrofitted heat shields in its Tata Nano, after cases of Nanos catching fire were brought to light. Maruti, which had an issue with the Maruti Swift's brakes has not officially acknowledged the issue, but it has been proactively fixing the issue whenever it received complaints from customers. Also read: Maruti fixes Swift braking problem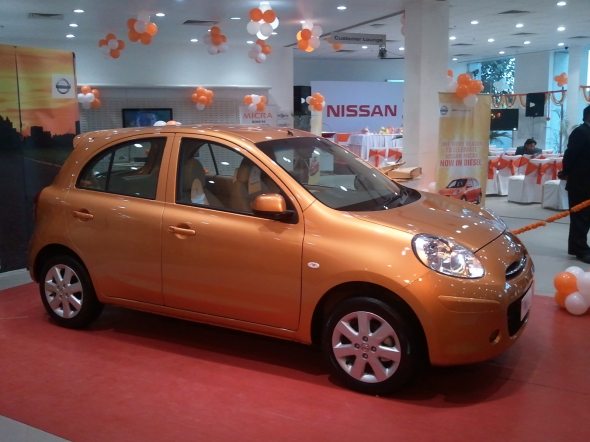 What to do if you own a Micra or a Sunny?
If you own a Nissan Micra or a Nissan Sunny, call up your Nissan service centre and book an appointment at a convenient time. You should then take your car in and the whole repair process would take about 45 minutes. The brake master cylinder, located in the engine bay would be removed, a new one fitted, brake fluid will be topped up, bleeding of brakes would be done (this is to prevent trapped air in the system, and the car handed back. You should be hearing from Nissan officially about this soon. Also read: Brake failure! How to stop a car with no brakes
Source: Economic Times