Nissan is trying to flood the hatchback and premium hatchback segment with Micras – it now has a total of 11 variants (in two models) of the Micra, with prices dipping as low as Rs. 3.50 lakh ex-showroom Delhi, going up to Rs. 7.14 lakh for the top-end diesel.
Here's how it's managed to straddle two segments with one car. It simply downgraded the older Nissan Micra model, by stripping some features, yet making it look a little fresh by adding a new bumper and headlamps and calling it the Micra Active. This car comes in four petrol variants priced between Rs. 3.50 lakh and Rs. 4.71 lakh. See: Nissan to launch sub Rs. 4 lakh Micra
Then, there's the "new" Nissan Micra, which is a refreshed or facelifted variant that doesn't have any mechanical changes as such, but throws in plenty more features and fresh styling, including a new automatic variant with prices starting at Rs. 4.79 lakh and going up to Rs. 7.14 lakh across three petrol (including a CVT automatic) and four diesel variants.
Prices and variants
Nissan Micra Active (all petrol only)
Micra Active XE: Rs. 3.50 lakh
Micra Active XL: Rs. 4.02 lakh
Micra Active XV: Rs. 4.40 lakh
Micra Acive XV Safety: Rs 4.71 lakh
"New" 2013 Nissan Micra (Petrol)
Nissan Micra XL: Rs. 4.80 lakh
Nissan Micra XL (O): Rs. 5.43 lakh
Nissan Micra XV CVT: Rs. 6.39 lakh
"New" 2013 Nissan Micra (Diesel)
Nissan Micra XL: Rs 5.99 lakh
Nissan Micra XL (O): Rs. 6.43 lakh
Nissan Micra XV: Rs 6.89 lakh
Nissan Micra XV Premium: Rs 7.14 lakh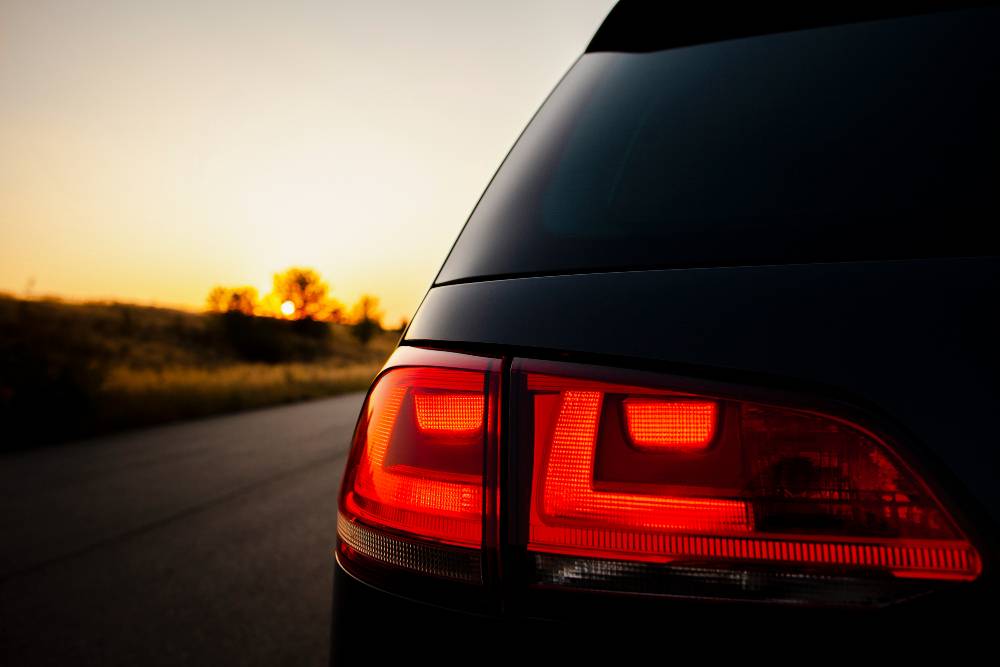 Old wine in a new bottle, added fizz
The "new" 2013 Nissan Micra is essentially mechanically identical to the "old" Nissan Micra, but it has got some new design elements and a substantially updated feature list.
Let's start with the design. The front has got new headlamps, with a distinct swoosh. The fenders, bumper and grille are all new, and so are the fog lamps on the top-end variant. The grille carries the Nissan's signature style, seen on all its latest products. These changes have made the car lose its feminine character and it does have a more bulbous, muscular look around it – not necessarily good looking, but purposeful. The new car is about 45 mm longer than the older Micra because of thicker bumpers (now 3825 mm in length).
From the sides there are no obvious changes apart from the new alloy wheel design on the top-end variants. At the rear, the tail-lamps have been redesigned and sport LED lamps in them. The brake lamp too is an LED unit. The rear bumper too has been redesigned to look sportier. On the interiors, there is a minor change to the dashboard – it now looks like the Sunny's dash, but with a glossy black finish. The instrument console too has been tweaked. Also read: New Nissan cars for 2013 
Added features, extra safety
Nissan has fixed one key flaw with the new Micra – it now has a renewed focus on safety. All variants of the Micra come with a driver's airbag with the top-end getting two airbags. The top-end XV variants get four airbags. The top-three variants also get ABS with EBD and brake assist (XL option, XL, XV). There are other goodies such as reverse camera, push-button ignition and climate control. The music system features Bluetooth, USB and Aux-in. It gets tilt-steering, steering audio controls, power-folding mirrors, alloy wheels, and height adjustable seat as well. Front and rear seats get adjustable headrests, and there's a parcel tray. Also read: Hyundai i20 vs Nissan Micra comparison
Same powertrain choices
The new Nissan Micra and the Nissan Micra Active share the same petrol engine – a 3-cylinder 1.2 litre unit. However, there's a marginal difference in power outputs. The new Nissan Micra puts out 75 bhp of power at 6000 rpm and 104 Nm of torque at 4000 rpm, and gives a fuel efficiency of 18.44 kmpl. This is the fuel economy with the five-speed manual transmission
This same engine is also mated to an X-Tronic CVT automatic transmission (the same one taken from the Nissan Sunny), which gives even better claimed fuel economy of 19.34 kmpl (ARAI certified).
The Nissan Micra Active though gets slightly detuned power in interest of mileage. It puts out 67 bhp of power at 5000 rpm and 104 Nm of torque. It is mated to the same five-speed manual transmission, but has higher fuel efficiency because of a 30 Kg weight difference. It gives a claimed 19.49 kmpl (ARAI figures).
The Nissan Micra diesel continues to be powered by the tried-and-tested Renault Nissan K9K 1.5 litre diesel engine that puts out 63 bhp of power at 4000 rpm and 160 Nm of torque at 2000 rpm with a five-speed manual transmission. This engine is really fuel efficient with a claimed mileage of 23.08 kmpl. Also read: Nissan recalls Sunny and Micra to fix faulty brakes
Nissan Micra Active stripped down, but good value for money
The Nissan Micra Active gets a new front bumper and headlamps. Door mirrors are only manually adjustable. The car comes in four variants, of which the top-end XV (Safety Pack) variant is now good value for money as it features ABS, EBD, speed sensing door locks, central locking, USB and Aux-in music system, and two airbags. All variants have manual HVAC and power steering with tilt adjust. It does not have a rear wiper and only the XV gets a tachometer – part of the cost cutting drive to make this car highly cost competitive. The Micra Active is available only in petrol. Also read: Nissan Micra 1.5 DCI road test and review
What we think
The new Nissan Micra has certainly made itself attractive with the longer feature list. However, with prices going well into compact sedan and compact SUV territory, it's going to be a tough task to sell in larger volumes, especially since prices have gone up by Rs. 80,000 on the top-end variants. But, what's really going to work to an extent to probably push up volumes a few notches is the base Active variants, which will compete with cars like the Chevrolet Beat, Maruti Wagon-R and Ford Figo, and undercut cars such as the Honda Brio. Nissan stands a fighting chance to make a difference, as the Nissan Micra Active line-up is fairly good value for money now.