The Bajaj RE60 has finally got a green light from the Indian government, with the approval of quadricycles as an official vehicle class. This means the Bajaj RE60 can now be officially sold and driven on Indian roads.
But there's a catch. The Bajaj RE60 cannot be bought as a personal vehicle. It has been approved for use only as a commercial vehicle, and the driver of the vehicle needs to have a commercial vehicle licence. The vehicle also needs to have a large warning with a Q painted at the rear to warn other road users that it is a quadricycle and not a car. Also read: Are Quadricycles really a good idea? 
That means, the anti-quadricycle small car lobby can breathe easy. They have won this round.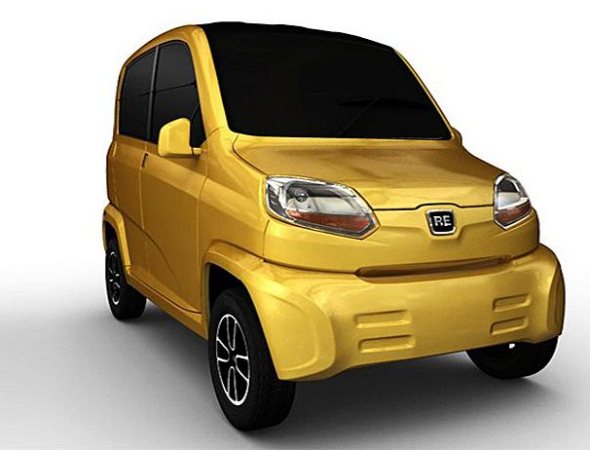 No threat to small cars
Companies such as Tata Motors were really worried that allowing quadricycles such as the Bajaj RE60, which resemble cars – as they have four wheels, doors and a roof – would eat into sales of the Tata Nano and other entry level cars. The thing is cars are built to exacting safety standards, and have norms for seat-belts, crumple zones and passenger cabin structural safety, besides tougher emission norms.
Quadricycles get more lenient emission norms as they are based often on motorcycle engines. The Bajaj RE60 will have a Pulsar 200cc single-cylinder petrol engine putting out 20 bhp of power, with a top-speed of 70 kmph. By limiting the use of Bajaj RE60 only to commercial use, it will probably become a replacement for autorickshaws, as the RE60 is slightly safer. Also read: India approves quadricycles, paves way for new vehicle type 
Replacement for autorickshaws
However, here's a catch. The largest seller of three-wheeled autorickshaws in India is Bajaj auto. And now with the first-mover advantage with the Bajaj RE60, Bajaj has a unique problem on its hand – it will have to compete with itself in the autorickshaw market with the Bajaj RE60 trying to replace autorickshaws as a mode of public transport at least in metros. The Bajaj RE60 may not be as safe as a car, but it is definitely a better bet than a three-wheeled autorickshaw. Also read: Bajaj RE60 unveiling
No Polaris ATVs are road legal yet
With this quadricycle ruling, ATVs still get left out and are not legal for use on the road. Polaris, a manufacturer of a range of ATVs for off-road and recreational use, will still have to remain a niche player making vehicles that are meant to be used only in private spaces and off-road, not on public roads. They still cannot be registered with an RTO. Also read: How safe are rear-seat passengers in India?
So, if you were looking to upgrade from a two-wheeler to a four-wheeler, your most inexpensive new car is still the Tata Nano.