Earlier this week, it was reported that the suspension of an Ola Electric scooter broke off at 35 km/h while a lady was riding the electric scooter to her home. As a result of this breakage, the woman suffered major injuries to the face and head and had to be admitted to ICU at a hospital. Following this, an official statement from Ola Electric said that the scooter was involved in a high-impact accident. As a consequence of this recent incident and many others that have already occurred in the past, recently a petition on Change.org has been made and is being signed by numerous people which requests Ola Electric to rectify this issue.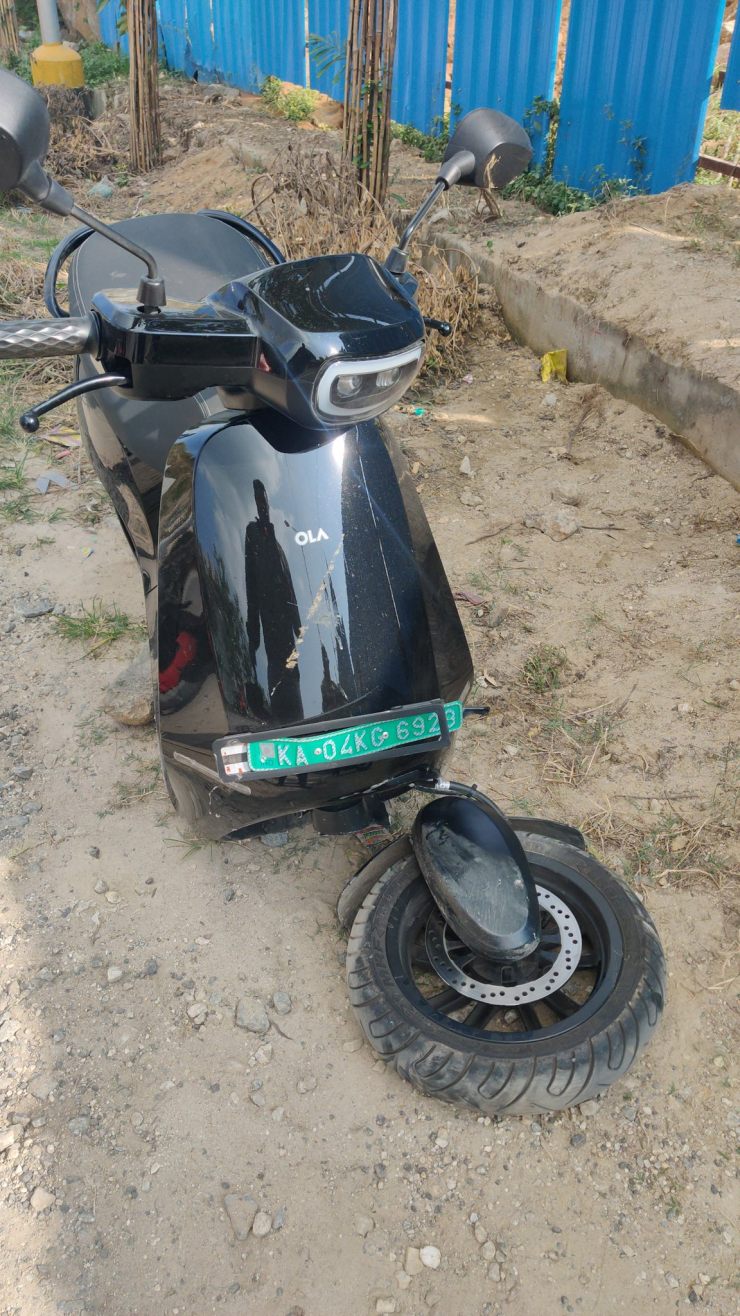 The petition that has been made, states, "Dear OLA Electric, We, the undersigned, are writing to express our grave concern and disappointment regarding the recurring issue of suspension breakage while riding your electric scooters.
As customers, we have invested in your products with the expectation of a safe and reliable mode of transportation. However, the frequent breakage of the suspension system on your scooters has not only put our safety at risk, but also resulted in costly repairs and inconvenience.
Also read: 10 DC Design cars & how they look in the REAL world: Maruti Swift to Mahindra XUV500
This is a serious issue that needs to be addressed immediately. We demand that you take immediate action to rectify this problem by conducting thorough inspections and implementing stricter quality control measures to ensure that all scooters are free from defects and are safe to ride."
Furthermore it also states, "As consumers, we have the right to know about the safety of the products we are considering purchasing. We demand that OLA take immediate action to release a crash test video and conduct regular safety tests, in order to ensure the safety of its customers.
As loyal customers, we expect nothing less than the highest standards of safety and quality from your company. We urge you to take immediate action to rectify this issue and to ensure that it does not happen again in the future."
At the time of writing this, 1,737 people have already signed this petition and it says that their goal is to reach 2,500 signs. The petition said, "At 2,500 signatures, this petition is more likely to get picked up by local news!"
A number of people also shared their reasons for the petition. One user mentioned, "As a owner of an Ola S1 pro, I really feel very unsafe to ride my scooter after seeing multiple incidents of suspension breakage. I'm very concerned as the company is dead silent on this major issues." Meanwhile another petition signer stated, "I been using Ola S1 pro since Jan 29, 2022 and I'm concerned of the suspension quality. I request to check all the vehicles." There are a numerous other reasons that people have given for signing this petition and the most common one of them was they are scared of their life while riding this electric scooter.
Also read: Upcoming 2022 Maruti Suzuki Vitara Brezza rendered