How many of you have faced the frustrating situation of having to take your car in to a company authorized service centre for a small task, like just replacing a broken mirror or a parking lamp? This has been the norm with most companies so far, as they don't supply spare parts in the open market and instead sell them through the Authorised Service Centre (ASC) only at higher prices.
Many companies such as Skoda and Volkswagen don't even allow over the counter sales of spare parts, which means even if you go to an authorized service station to buy a part, you have to take your car there and get it fitted by the service centre personnel, often incurring high labour costs. Also read: Five ways service stations cheat you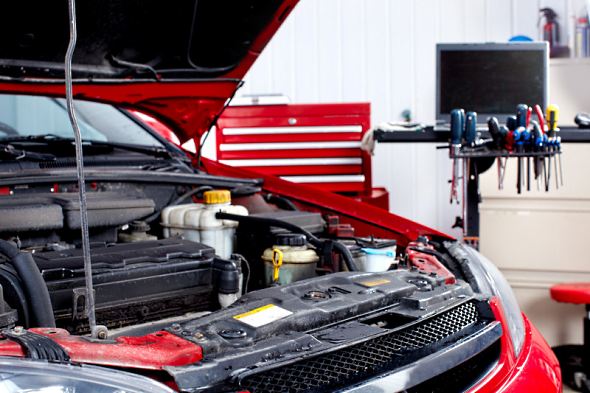 But now the Competition Commission of India (CCI), India's fair trade regulator, is likely to put an end to this practice and direct all automobile companies to supply spare parts in the open market. The fair trade regular, acting on complaints from consumers had issued notices to 17 car makers in October who they say were indulging in anti-competitive practice by selling spares at higher costs through their dealers only. The CCI says this is a violation of free trade principles. Also read: When is the right time to pick a local workshop?
However, carmakers are defending their stand saying it is in the interest of the consumer to keep a tight check on the supply of spare parts. If parts are available in the open market there is a possibility of spurious spares being sold and fitted in cars, which would not only make the cars unreliable and unsafe, but would directly affect the company's reputation as well. They say it would also become difficult to honour warranty claims by customers as well, because of spurious or faulty parts fitted from outside the dealer network. This is indeed a fair argument.
At present only Maruti, Tata, Mahindra and Hyundai supply spares in the open market as well as through their dealerships. But others such as VW, Skoda and GM only stick to the authorized dealer route, and as a result prices are higher for parts. Also read: Seven lies car showrooms tell you
Share your thoughts on this. Would you trust spares from the open market if they were easily available, or would you pay a premium and still visit an authorized service centre for parts?
Source: The Hindu BusinessLine