According to Global NCAP, the Tata Tiago is currently the safest car in its segment. Many Tata Tiago owners have also praised the build quality of the car on social media platforms. One such owner, Sathya Prakash Reddy, shared his story in a Tata Tiago owner's group. Sathya Prakash Reddy purchased his Tata Tiago in October of 2020. One day when he was driving from Ahmedabad to Hyderabad with two of his friends, Sathya lost control of his car due to a pothole that he didn't see in time. He turned the steering wheel quickly, causing the car to roll over four times. The damage to the car was extensive, and the roof caved in.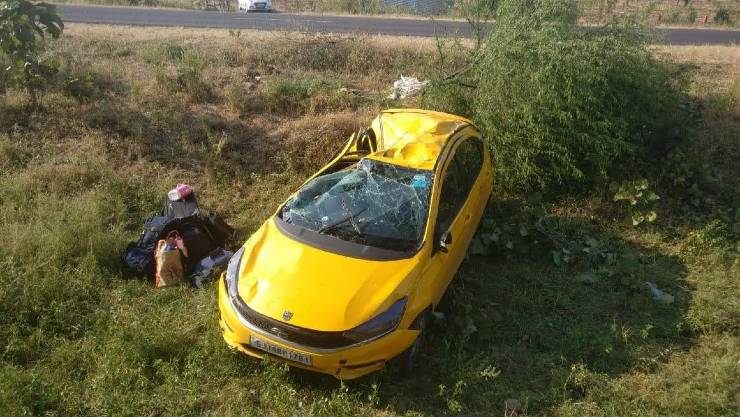 After the accident Sathya was unconscious and it was the locals who rescued him. Thankfully he did not suffer major injuries. He only suffered a few flesh wounds on his right hand. His two friends sustained minor scratches but were otherwise unharmed. Despite the severity of the accident, Sathya believes that he would not have survived had he been driving a car from any other brand. Sathya admits that he was not paying attention on the road itself and when he suddenly saw a pothole on the road, he turned the steering. The car was doing 100 kmph when this happened. After this he lost control of the car and it ended up rolling several times.
Also read: Tata Motors releases new TVC for Tiago NRG
Sathya bought another Tiago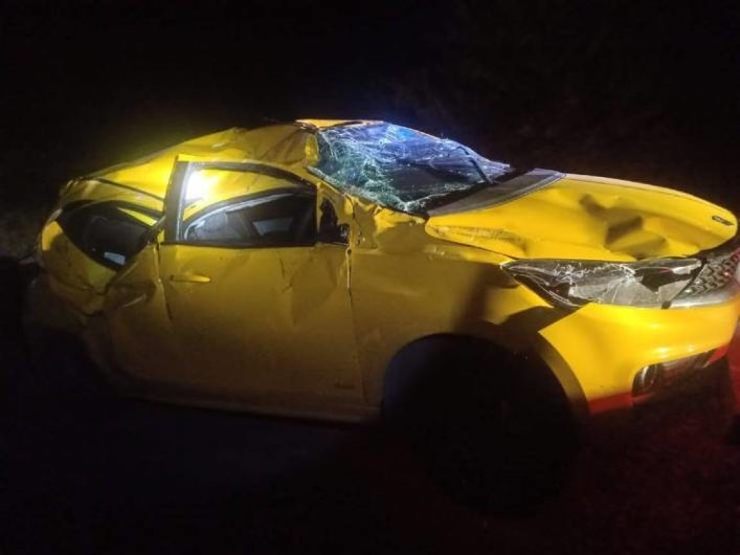 Sathya was so impressed with build quality that he bought another Tata Tiago just a few weeks after the accident. The Tata Tiago is the second safest hatchback in India after Altroz, according to Global NCAP, and has a four-star safety rating. It comes equipped with dual airbags, ABS, and other safety features. If you check Tiago owners group on social media platforms there are other Tata Tiago owners who have shared similar stories of how the car's build quality saved their lives. While the Indian government has set safety standard rules for all new cars, the Ministry of Road Transport and Highways (MoRTH) secretary has expressed concerns about manufacturers selling cars with lower safety standards in India compared to their export models.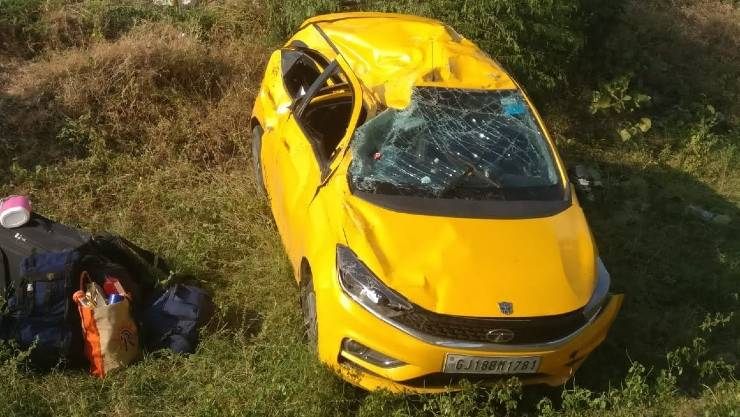 As part of improving the build quality and making cars safer, the government has implemented safety norms that are applicable to all car manufacturers. Earlier, features like ABS and airbags were not offered as a standard features. With the implementation of new norms, things are improving. In conclusion, the Tata Tiago has received high safety ratings from Global NCAP and has proven to be a lifesaver for many Tata Tiago owners. While the Indian government has laid down safety standards for all new cars, there are concerns about manufacturers selling cars with lower safety standards in India compared to their export models. As safety standards are expected to become more stringent, it is hoped that all cars in India will meet the highest safety standards possible to protect their drivers and passengers.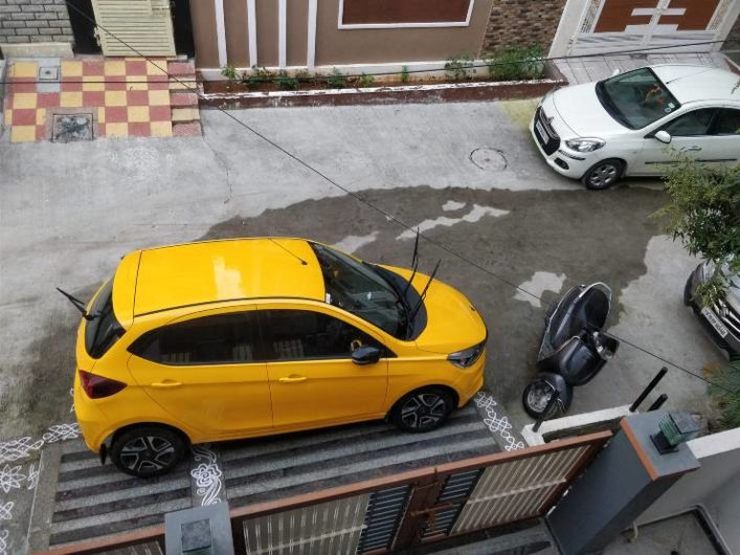 Coming back to Tata Tiago, it is Tata's entry level model. The hatchback was once offered with a diesel engine however due to stringent emission norms, this was discontinued. The small family hatchback is currently offered with a 1.2 litre, 3-cylinder, naturally aspirated petrol engine. This engine is available with both 5-speed manual and an AMT gearbox. Tata which is one of the leading manufacturers for electric vehicles in the country has also launched Tiago EV. A CNG version of the hatchback is also available in the market for customers to choose from.
Also read: Tata Nano modified into a vintage car