Petrol prices have been cut by 95 paisa effective midnight of November 15. Petrol will now retail at Rs. 67.24 a litre in Delhi, down from Rs. 68.19 a litre. Petrol prices were last raised by 29 paisa on October 27, after the government decided to increase commission to petrol pump dealers.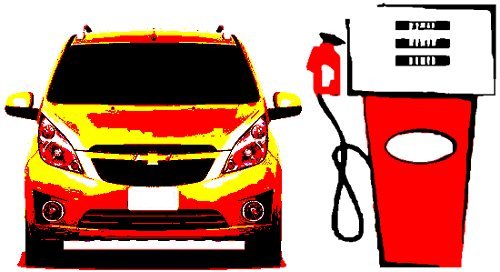 The last cut in petrol prices was on October 9, by 56 paisa, owing to a stabilization in international oil prices, a reason why there has been a second cut now. Oil prices are hovering around $86 a barrel now, down from over $100 a barrel in September. Even though the oil price has fallen considerably, the reduction in Indian fuel prices is only marginal because of the exchange rate. The rupee has failed to appreciate against the dollar and continues to fluctuate daily, hence there has not been much of a reduction in fuel prices as well. Also read: Is the price of premium petrol worth it? 
There has been no change in price to diesel after the last price hike on October 27, where diesel prices were increased by 20 paisa, as part of the increased commission to dealers. Diesel prices were previously increased by Rs 5.63 on August 1, and is still selling at subsidized rates. Branded diesel however has been fully regulated and sells for between Rs. 66 and Rs. 68 depending on the brand, making it equivalent to petrol prices, and a sign of things to come. Also read: Will the hike in branded diesel prices spell death of the fuel?
This present reduction in petrol price won't have a profound impact on running costs. If would mean you will save Rs. 9.50 for every 10 litres of petrol you fill, a saving nevertheless.
Here are the price across other cities in India:
New petrol prices
New Delhi: Rs. 67.24 / litre
Mumbai: Rs 73.53 / litre
Chennai: Rs. 70.57 / litre
Kolkata: Rs. 74.55 / litre
Bangalore: Rs. 74.47 / litre
Panaji: Rs. 55.72 / litre (cheapest)