French car maker Peugeot will mark its re-entry into the Indian car market with the launch of the 508 luxury sedan and 3009 MPV (multi-purpose vehicle) according to Overdrive magazine. The company is still mulling over whether to set up its factory – which will be operational by 2013 – in Andhra Pradesh or Tamil Nadu.
Both the vehicles will come to India via the CBU route, which means that they would be priced at the top-end of the segment, like the recently launched Kizashi.
The Peugeot 508 could end up stealing quite a bit of market share from cars available in the segment at present and is sized between a Honda Accord and a Maruti Suzuki Kizashi. Check photos of the 508 below. With a price of around Rs. 20 lakh, the 508 will take on the likes of the Volkswagen Passat, Honda Accord, Toyota Camry and Skoda Superb. Related: Peugeot Citroen to launch cars in India by 2013
We had earlier tried to figure out which cars from Peugeot's line-up would make it to India and zeroed in on the Peugeot 408. Looks like we were wrong there. Remember that the company's first entry into India in alliance with Premier Auto Limited (PAL) with the launch of the Peugeot 309 sedan had flopped.
With Peugeot's new design theme, the 508 is forward-looking, dynamic and in many ways better than its predecessor, the 407. The European origins of the car are unmistakeable as you can see in the photos below. The front of the 508 has a floating-style single, large grille accompanied by well-sculpted headlamp units comprising LED day/night lamps as well as bi-xenon directional headlamps. The interiors of the 508 have a head-up display, four-zone air conditioning, start-stop button and Bluetooth besides which it also has 545 litres of boot space.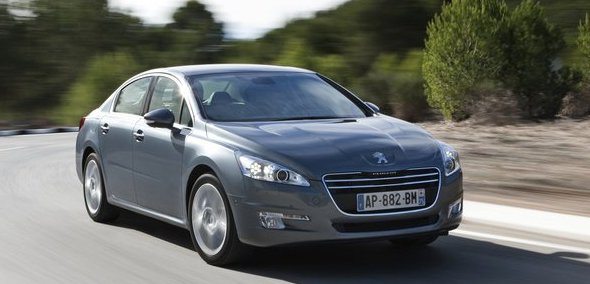 In international markets, the Peugeot 508 is powered by a 1.6-litre e-HDi FAP diesel engine that produces 112 bhp of maximum power and 285 Nm of maximum torque. The engine will come with either a 5-speed/6-speed manual gearbox or a 6-speed automatic gearbox. Safety features in the 508 include dual front airbags, curved head restraints in the front, with integral multi-position adjustment to secure the passenger from collisions.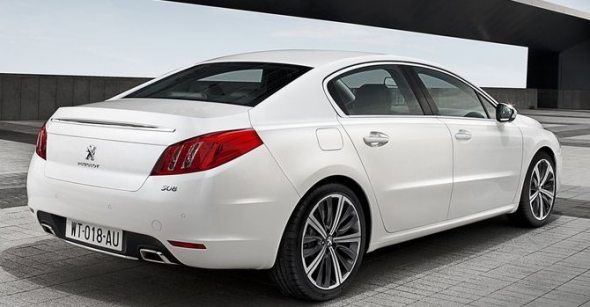 The second car on Peugeot's roster is the 3009 MPV (internally known as Project T87) and is expected to debut this September at the Frankfurt Motor Show. The vehicle is currently in the testing phase and there aren't any specific details about the model.
Besides the two premium models, there are speculations that Peugeot may manufacture a new model for its Asian markets including India. This car could either be a small hatchback or an entry-level sedan for the masses.