In a raid at several apartments belonging to two brothers from Howrah Kolkata, a squad of Bidhannagar police recovered more than Rs 3.85 crore in cash that was stashed away in plastic sheets. The police authorities also seized a Land Rover Defender and a Land Rover Discovery Sport. According to reports, the brothers were allegedly running multiple fraudulent call centres in New Town and Salt Lake in Kolkata.
The Bidhannagar police have identified the brothers as Shashi Gaurav Soni and Saurabh Soni, and both have been arrested. Commenting on the situation, Praveen Prakash, deputy commissioner of police, New Town, stated, "We found more than Rs 3.85 crore in cash wrapped in plastic sheets. Apart from the cash, we found 11 watches, gold rings, and a cash counting machine." He further added, "We have also seized more than 400 computers used in the call centres owned by the brothers."
During the raid, the police authorities discovered that the brothers were using two Land Rover SUVs, including a Land Rover Defender and a Discovery Sport. Following the arrest of the brothers, the police also seized the vehicles. The Discovery Sport, finished in red, has a registration number of WB 24 AW 3786. Meanwhile, the Land Rover Defender, which carries a price tag of Rs 1 crore and up, is finished in silver, and its registration number is WB 12 BF 3333.
Also read: Mahindra Bolero beautifully modified to look like Jeep Wrangler Rubicon
The police, along with Rs 3.85 crore in cash and two Land Rovers, also seized a kilo of gold, cash, deeds of flats and plots, and a revolver and six bullets. It was found that the brothers were operating multiple fake call centres that primarily generate income by defrauding international and Indian people. Currently, the brothers are in police custody, and further developments on the case are awaited.
Fraud committed in India is not new news, and recently, a Kerala police team also managed to seize four vehicles belonging to Praveen Rana, who is the Chairman and Managing Director of Safe and Strong Marketing Consultancy in Thrissur, Kerala, and accused in a multicrore scam. According to reports, Rana is currently associated with an investment scam in Kerala. The police seized his vehicles from Kochi after receiving a tip. However, by the time they reached the spot, Rana had already escaped.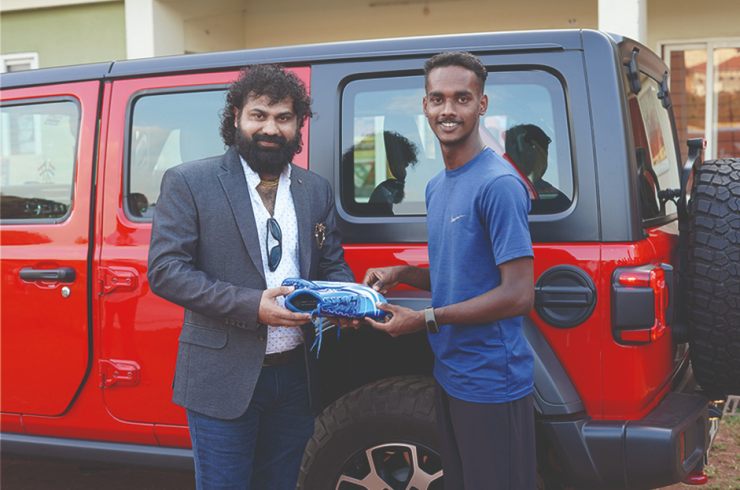 The suspected con artist utilized high-end vehicles such as a Jeep Wrangler, Kia Carnival, Mercedes-Benz GLA small SUV, and BMW 5-Series. Two of these cars were parked at the Kochi flat where he managed to flee. Praveen Rana reportedly maintained cordial connections with elected officials and retired police officers. When the investigative team arrived at Praveen Rana's home in Kochi, he was already there, and when they went up to his level, he simply departed the area via a separate lift. Some accounts claim that because Praveen Rana was aware of the search, he was able to escape.
Following this fiasco, the police interrogated Praveen Rana's employees who were present at the scene. Currently, the police are unaware of Praveen Rana's whereabouts. He drove away from the apartment in his BMW 5-Series sedan, but he was not in the vehicle when it was pulled over for inspection in Chalakkudy.
CarToq Shorts: India's First Maruti 800 Restored