After the sad demise of renowned business tycoon and former chairman of Tata Sons Cyrus Mistry in a road accident, the Ministry of Road Transport and Highways came into action and made wearing seat belts for rear passengers a compulsory rule. Within a few days, this new rule came into effect, Delhi Police has also come into action and started issuing challans to the offenders.
On its first day of action on September 14, Delhi Police issued 17 court challans at Barakhamba Road near Connaught Place in Delhi. On the second day, 41 challans were issued to offenders who were spotted not wearing seat belts at the rear. Additional challans were issued to offenders in Palam and Vasant Kunj as well. All these offenders were fined Rs 1,000 under Section 194B of the Motor Vehicles Act, which is regarding the use of safety belts and the seating of children.
Also read: 10 DC Design cars & how they look in the REAL world: Maruti Swift to Mahindra XUV500
The Union Minister of Road Transport and Highways, Nitin Gadkari, made this new rule compulsory after the sudden demise of Cyrus Mistry in a road accident in Palghar, Maharashtra. At the time when the accident took place, Mistry was seated in the back seat and was not wearing a seat belt. After this accident, the government and traffic police started encouraging people for wearing seat belts even in the back seat.
Rear seatbelt is mandatory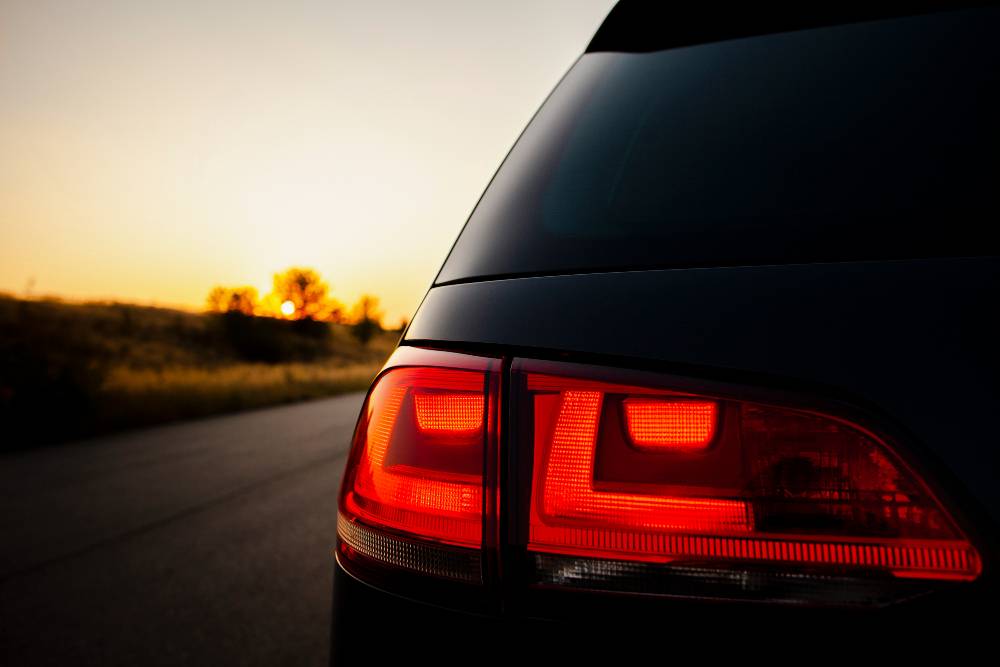 The use of seat belts for both front and rear seat belts is mandatory under Rule 138(3) of the Central Motor Vehicle Rules, avoiding which can attract a fine of Rs 1,000. However, in the majority parts of the country, this rule is not followed by motorists, and even traffic police turn a blind eye to them. However, the concern of not wearing seat belts for motorists has come to the limelight after the sad demise of businessman Cyrus Mistry in a road accident. It is reported that Mistry was not wearing a seat belt when the accident happened.
The government is also working on making seat belt alarms mandatory for rear seat passengers, to ensure that the new rule is followed religiously by people. For now, the seat belt reminder feature is available only for front seat occupants. As per this feature, if the front seat occupants are not wearing seat belts, the security system of the car will continue producing alert sounds, until the seat belts are not fastened. This rule was made mandatory in all new cars in July 2019. The new rule will be in sync with the government's planning of making six airbags mandatory in all new cars, as airbags usually deploy only if the seat belts are fastened in a car.
Delhi Police started a special campaign
Just a few days after this accident, Delhi Police started its special road safety campaign, encouraging more and more people to use rear seat belts while being driven. Previously, only the front seat occupants were penalized for not wearing seat belts, but now even the rear seat occupants who are not wearing seat belts are coming under scrutiny. The Ministry of Road Transport and Highways has amended the law, taking the rear passenger seat belts also into account for ensuring road safety of passengers in the rear of a vehicle.
The law has come into effect first and foremost in the national capital of India, which is also infamously known as the accident capital of India. In 2021, more than 1900 people lost their lives in road accidents in Delhi, most of which happened due to rash driving and negligence of passengers in the vehicles. More than 11 per cent of these deaths happened due to the negligence of people in not wearing seat belts. In 2021, Delhi Police issued a total of 1.2 crore challans to people for not wearing seat belts, wrongful parking, jumping red lights and overspeeding.
Also read: Upcoming 2022 Maruti Suzuki Vitara Brezza rendered