The term SUV, when expanded, spells out as 'Sports Utility Vehicle'. This term was used to define cars that had solid road presence, menacing stance, lots of space, powerful engines, and above all – unmatched off-road prowess. Of late though, the term SUV has lost its meaning and is now applied to any vehicle that has an exterior body design similar to an SUV. They are actually crossovers but the marketing departments like to call them SUVs. Our market is full of such so-called SUVs that only look like one but would start panting if taken off the road. Today, we take a look at 10 SUVs which have been rendered into their hardcore versions and are ready to take on the wilderness.
Maruti Suzuki Vitara Brezza
The Maruti Suzuki Vitara Brezza is the sales champion in the SUV segment of India since long. The sub-4 meter SUV, however, is a fry car from anything related to off-roading. This render aims to change just that and here we see a hardcore off-road version of this popular SUV. It has been fitted with wide off-road spec tires shod on heavy duty rims and as a result, the ground clearance has grown a few notches up. The front end gets a big off-road spec bumper complete with bull bars and the whole look is completed by the storage box on the top of the SUV.
Hyundai Venue
The Hyundai Venue is the latest entrant in the sub-4 meter SUV game and the SUV has already taken the market by storm. It has claimed the second spot in the sales of its segment and for the first time, a vehicle has challenged Vitara Brezza's supremacy seriously. The one featured here gets full-on off-road treatment which includes a big skid plate, flared fenders, butch tires, auxiliary lights along with LED light bars and a foldable tent on top. And it looks good too.
Mahindra XUV300
Next up is another sub-4 meter SUV in the form of the Mahindra XUV300. To let you know, the XUV300 is the most equipped vehicle in its segment when it comes to safety features. This one here has been converted into a badass off-road tool and painted in a shade of grey. Changes made on the SUV include a new front bumper, skid plate, wide tires, side steps, enhanced ground clearance, auxiliary lights as well as a roof carrier. Coupled with the powerful engine this vehicle comes with, we guess the XUV300 can go for some serious off-roading if equipped with a 4×4 drivetrain.
Tata Nexon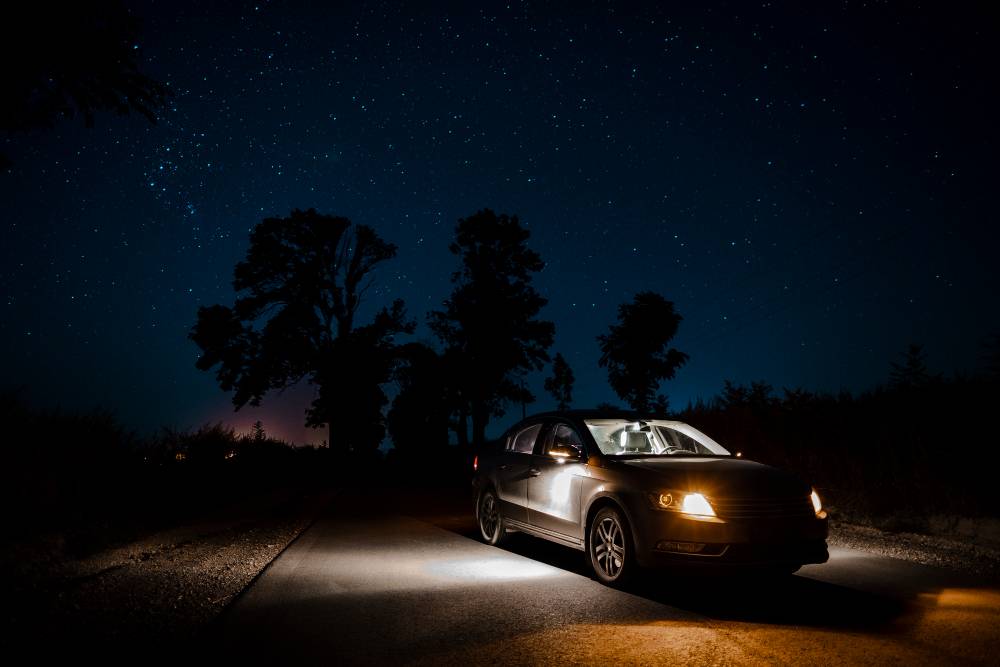 The Nexon is one SUV which single-handedly turned the tide in favour of Tata to a certain extent. The stylish sub-4 meter SUV challenges the likes of the Ford Ecosport, Mahindra XUV300, Hyundai Venue and the Maruti Suzuki Vitara Brezza among others. It also has the best ground clearance in its segment which has been further enhanced here with the help of those big butch tires. The front grille and headlamps have been replaced while a hood scoop now adorns the bonnet top. Other changes include auxiliary lights, squared fenders, big ORVMs, skid plate and a custom front bumper.
Kia Seltos
The Kia Seltos will be launched on the 22nd of August in all probability. The stylish SUV comes with a plethora features including a few segment first features. It is also the first vehicle in India to come with three different types of automatic gearboxes. Talking about the one featured here, it gets a camouflage shade paint job which instantly hints towards its intent. Changes made on this vehicle include off-road spec tires, auxiliary lights, body cladding, and a big storage box on top.
Tata Harrier
The Tata Harrier was one of the first vehicles to be launched this year (23rd January) and also one of the most anticipated ones. The stylish SUV is the best seller in its segment right now and has a striking design, thanks to Tata's IMPACT 2.0 design philosophy. This one here has been converted into a butch off-roader and painted in yellow with black detailing. Changes include butch off-road tires, auxiliary lights, skid plates, bull bars, snorkel and side steps among others.
Mahindra XUV500
https://youtu.be/n48BU6F1Xc8
Mahindra is currently developing the next generation model of the XUV500 that will be launched next year. However, the current generation model was also quite a popular SUV and brought in good sales for the company. It even comes with AWD on higher trim levels. The one featured here has been converted into an off-road rig and gets a ton of modifications done on it. This includes wide tires, LED light bars on top, custom front bumper and lifted suspension setup.
Tata Hexa
The Tata Hexa is the current flagship vehicle of the manufacturer's India lineup and rivals the likes of the Jeep Compass, MG Hector and the Mahindra XUV500 among others. The render here marries the design of the Hexa with Tata's Cliffrider concept which results in a cool looking pickup truck. The Hexa also comes with an optional AWD in the top end variant. Redesigned headlamps, huge tires, custom front bumper and LED lights on top give this one a distinctive look for sure.
Tata Cassini
The Tata Cassini/Buzzard is a seven-seater SUV based on the Tata Harrier that will be launched early next year. The butch SUV has been made even beefier in this render and it looks ready to take on the rough terrain. Changes and additions on this SUV include a custom front bumper, black body cladding all around the lower body, big off-road spec tires shod on stylish alloy wheels along with an LED light bar and storage box on the roof.
Mahindra Alturas G4
Mahindra's current flagship vehicle and a rival to the Toyota Fortuner, the Alturas G4 is a proper big SUV that also comes with a 4×4 drivetrain, making it the only SUV on this list to have it. The Alturas G4 was launched at the end of last year and is essentially a rebadged version of the SsangYong Rexton G4. Here, it has been given some proper off-road kit which includes a custom front bumper, aftermarket headlamps, LED bar on the bull bar along with auxiliary lights on the rooftop. Other alterations include custom tires, snorkel, winch, skid plate, enhanced ride height and an all-black paint shade.
Render Courtesy – 1, 2, 3, 4, 5, 6, 7, 8, 9