Prashik Medhekar has a very specific question: he wants to know which is the best hatchback car with good looks, interiors, is spacious and comfortable. Also, it should be low maintenance and mileage of 20 kmpl. Budget: under Rs 6-7 lakh.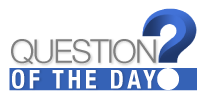 Keep in mind that the budget is for on-road price, and usually one has to add about Rs 75,000 to Rs 1 lakh to the ex-showroom price.
There are the usual options in the new Swift and the i20. And that's what some of the community members suggested. Also see our comparison of the new Swift vs Tata Vista.
Can you suggest specific variants that would make sense for Prashik? Also, any other options apart from Maruti and Hyundai cars? Why not a Vista for instance? See our story about how the Vista compares better than the new Swift in one specific case.
Share your suggestions and advice here.