Honda's well-timed price cut seems to have paid off. At a time when petrol prices are rising and with no diesel engine in its portfolio, Honda slashed prices of its City by up to Rs. 66,000 (an 8% cut for the base version) in mid June. This has had an immediate effect on sales, with sales rising 53% from 1,828 cars in May to 2,802 cars in June.
That is a significant jump in sales in just 15 days, which goes to show that Honda has been commanding a premium on the City for a long time. That is, until the Volkswagen Vento and Maruti SX4 diesels came along and began to offer much better value for money than the bare-bones petrol City, both on features and running costs.
Competition puts pressure
Honda saw nearly a 45% drop in sales from January where it sold over 5,000 cars to March, before hitting a low of 1,542 cars in April this year.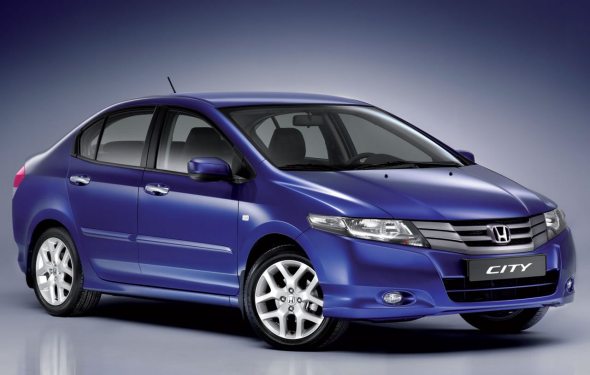 And as if that was not enough, Hyundai's Fluidic Verna which launched in May ran away with the sales charts, selling 4,357 cars within 20 days of launch and another 4,100 cars in June. The Verna clearly offered a lot more kit for the price, and with 10 variants and four engine choices in both petrol and diesel, Hyundai had Honda surrounded.
The top-end Verna and Honda City were priced competitively, but the Verna offered far more kit, such as six airbags, climate control, reverse camera, parking sensors and a more powerful engine (Verna petrol puts out 123 bhp vs City's 118 bhp).
The Verna had everything going for it at a price that was about Rs. 20,000 cheaper than the top-end City. Even at the lower-end of the price band where the base 1.6-litre Hyundai Verna is priced at Rs. 7.65 lakh, the City was much more expensive at Rs. 8.15 lakh, with far less equipment levels.
The new Honda City proposition
But not anymore. The price of the base version of the City was axed by Rs. 66,000 to Rs. 7.49 lakh, ex-showroom. For this price, you get a car that handles a lot better than the Verna, with almost equivalent power and a more premium image, thanks to the Honda brand. This new price also makes it great value when compared with the Volkswagen Vento, whose base petrol is priced at Rs. 7.1 lakh. The Vento petrol is not as powerful as the Honda City, and neither is it a better handler.
Honda also has a reputation of squeezing out good mileage from its cars and the City is reputed to give close to 15 kmpl, with good power as well. When you compare that with the diesel Vento, which is priced at Rs. 8 lakh for the base version, the Honda seems decent value for those who aren't going to be driving great distances.
After the price cut, the Honda City now seems much better value for money, and even though Honda still does not have a diesel engine in its portfolio, buyers of petrol sedans now see much greater value in the Honda City, primarily for the brand image and the car's great handling characteristic.
In summary
The Honda City and Volkswagen Vento will appeal to purists, while the Verna will continue to attract buyers with its features, and the SX4 on its practicality and service backing.
However, Honda won't be able to command a premium price again for some time to come, not until it also loads up its cars with features to fight the competition. There has been some rub-off effect in Jazz sales in June, with sales going up 112% to 361 cars. The price of the Jazz may soon be revised as well, as it demands too much of a premium compared to other hatchbacks in the market and has been languishing, selling an average of 210 cars a month between February and May.
[table id=41 /]