Priyanka Chopra and Nick Jonas are the latest happy couple to have tied the knot. While Nick is a known name in the international music and movie scene, Priyanka too has now good name and fame in the international media. What's more, the couple own a number of interesting cars. While Priyanka's collection comprises of more luxurious cars, Nick has a mix of sportiness and old world charm in his collection. Let's now take a look at what this new couple loves to ride on.
Priyanka Chopra
Rolls Royce Ghost
The Rolls Royce Ghost is among the most luxurious cars to be on sale now. Priyanka is a proud owner of one and has been spotted many times in it, especially at high profile events. The Rolls Royce Ghost is powered by a massive 6.6-litre twin-turbo V12 petrol engine that produces 562 Bhp of power along with 780 Nm of torque. The powerful engine is mated to an 8-speed automatic gearbox and the car retails for Rs 5.87 crore in India currently.
BMW 5-Series
PeeCee, as she is often called, also owns a BMW 5 series. The duo was spotted sometime back riding in the beemer together. The 5-Series range starts at Rs. 52 lakh. In India, the mid range sedan of BMW lineup comes with two 2 diesel and 1 petrol variants. The petrol engine produces 249 Bhp of power and 350 Nm of torque. The smaller diesel engine offers 187 Bhp of power and 400 Nm of torque while the larger oil burner offers 261 Bhp of power 620 Nm of torque.
Mercedes S-Class
Almost every other Bollywood celebrity owns a Mercedes Benz S-Class and Priyanka is no different. She is a proud owner of a last-gen, W221 Mercedes S-Class. Done in white, her S-Class has a contrasting black roof that gives it a sporty touch. It is among the most luxurious cars to be on sale in India and even comes with in-built massage mechanism in the rear seat.
Mercedes E-Class
Another Mercedes that found a place in Priyanka's garage is the old-gen W211 E-Class. This is the E-Class that came with seperate round headlamp pods and was known for its great ride quality along with high comfort levels. Like her S-Class, the E-Class is also done in a white paint shade.
Audi Q7
The Audi Q7 is another vehicle that is quite popular within the glam industry circles. Priyanka has been using a Q7 since some time now and her SUV is done in a glossy black paint shade. The second-gen Q7 is among the highest selling models in its category. Globally, it is one of the highest selling SUVs in its category.
Nick Jonas
1960 Ford Thunderbird
Nick Jonas is a pop singer and that reflects well in his choice of cars. The Singer-songwriter got himself a beautifully kept 1960 Ford Thunderbird in Monte Carlo red shade a couple of years ago. The classic Thunderbird has been a popular choice among the various celebrities of Hollywood and a car that in its time showcased the American spirit. It gets powered by a massive 5766 cc engine that produced 300 Bhp of power and 517 Nm of torque.
1968 Ford Mustang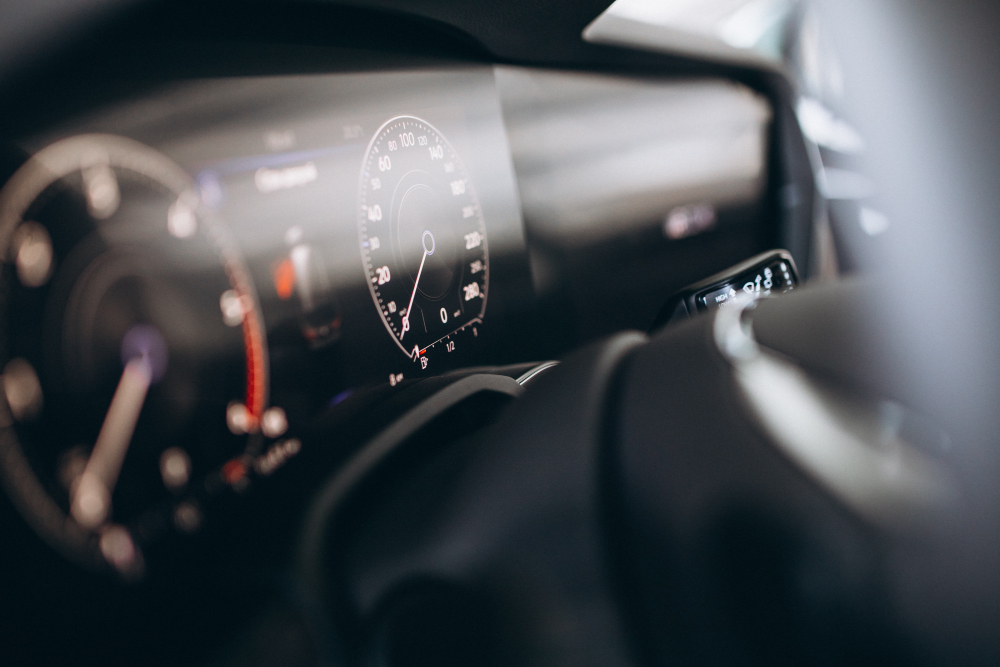 An American Star who hasn't been seen in a Mustang is not considered famous and well known. The Mustang is the quintessential American car which defined everything that is American in old times. While the current models are more well rounded and meant for a global audience, the vinatage models had the true soul in them. Nick owns a 1968 Ford Mustang which is an icon among the masses now.
Chevrolet Camaro
The Bumblebee/Transformer car or the Chevrolet Camaro is another car that Nick owns and drives. The modern muscle car he owns is a fifth-gen white Chevrolet Camaro SS convertible. Nick has been spotted driving this Camaro on several occasions. The fifth-gen Camaro SS is powered by a huge 5.9-litre V8 that outputs 425 Bhp of power and 570 Nm of torque.
Karma Fisker
The Fisker Karma is among the relatively unknown sports vehicle in India. The Fisker is a high-end plug-in hybrid sports sedan and is owned by Nick since some time now. The hybrid sedan is powered by a 2.0-litre turbocharged Ecotec petrol engine along with two 120 kW motors that output 479 Nm each.
BMW 5-Series sedan
If we look for a luxury car in Nick's garage, the E60 BMW 5-Series is probably the best bet we got. The E60 was among the most successful generation of the 5-series and is known for its luxurious interiors along with stylish exteriors and good performance. Priyanka also owns a %-series sedan, though her's is a newer generation model.
Dodge Challenger R/T
The Dodge Challenger R/T is a famous muscle car, known for its brute power and looks. Nick owns a Challenger in full black paint shade. Talking of the car, the current generation Challenger is quite popular across the globe and even has a special drag race version. The 2018 Dodge Challenger R/T is powered by a 5.7-litre HEMI V8 that produces 375 bhp of power along with 556 Nm of torque.