Sagar Adasul asked the community which car petrol sedan he should purchase. He has a budget of Rs. 7 lakh and is considering the Nissan Sunny, Maruti Suzuki Dzire and the Hyundai Fluidic Verna. What car would you suggest for him?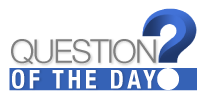 The Hyundai Fluidic Verna 1.4 VTVT Costs Rs. 6.99 lakh ex-showroom Delhi, so it will be a little out of Sagar's budget. The Nissan Sunny XE seems like a nice choice for him as it costs Rs. 5.78 lakh ex-showroom Delhi.
However out of all the cars he is interested in the best option seems to be the Maruti Swift Dzire ZXI which costs Rs. 6.39 lakh ex-showroom Delhi and at that price he will get the fully loaded top end variant. Sagar has not mentioned any other parameters for his purchase apart from price but if space is his main criteria then the Nissan Sunny is definitely the best bet.
The community has already pointed out that the new Dzire will likely have long waiting periods as Maruti is presently struggling with production issues. Another important thing would be the service cost and the Dzire has an edge over all others in this respect.
The Swift Dzire has a mileage of 18 kmpl, which is similar to the Sunny (17 kmpl). Other cars Sagar may consider include the Ford Fiesta Classic 1.6 Duratec CLXi which costs Rs. 6.04 lakh and the Chevrolet Aveo 1.4 LT that will set him back by Rs. 6.69 lakh. What do you suggest for Sagar? Share your views.