Kalpak Sawangikar asked the community whether he should go for the Chevrolet Beat diesel or the Maruti Suzuki Wagon R CNG. Which car do you think Kalpak should go for?
The top end Chevrolet Beat LT TCDI Option returns 24 kmpl (claimed mileage) and will costs Rs. 5.46 lakh ex-showroom Delhi. The Wagon R CNG on the other hand will cost him Rs. 4.21 lakh making it the cheaper option.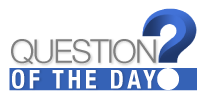 However the Beat diesel will likely be a better buy in the long run and CNG cars demand lot more in terms of maintenance than diesel cars. At the same time being a Maruti the Wagon R will enjoy a wider service network.
Also like CarToqmember Vishwas Bharadwaj explained CNG vehicles have lower resale value and the Beat will be better in terms of performance. The Beat diesel however isn't very spacious and the Wagon R will be a better bet if Kalpak plans to travel with more than four people in the car. Also with a tall person in the Beat's driver seat, rear seat legroom becomes very cramped. What car would you suggest for Kalpak, share your views in the comments below?