Vikramaditya Reddy Yerasi is planning to buy either the Chevrolet Beat diesel or the Toyota Etios Liva diesel and he wants the community to suggest the best option for him.
The top end Chevrolet Beat LT TCDI Option which has a mileage of 24 kmpl is available at Rs. 5.46 lakh while the top trim Toyota Etios Liva GD (SP) which has a mileage of 24 kmpl costs Rs. 5.85 lakh. So the Beat diesel is a whole Rs.39,000 cheaper than the Liva diesel.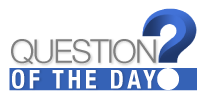 The Beat is also better looking and well equipped. The Liva's interiors too look bland and boring when pit against the Beat. Where the Liva scores is on space, it is much more spacious than the Beat and can seat three people comfortably in the rear seat. The Beat on the other hand is short of rear seat leg room and if all the occupants are reasonably tall there is hardly any space to sit.
The Beat has a 936 cc engine that makes 58 bhp of power at 4,000 rpm and 150 Nm of torque at 1,750 rpm. The Liva has a larger 1,364 cc engine that makes 67 bhp of power at 3,800 rpm and 170 Nm of torque at 1800-2400 rpm. What car do you think Vikramaditya should go for? Leave your suggestions in the comments section below.