Akash Mehan is looking for a diesel powered small car and is considering the Chevrolet Beat LT and the Maruti Suzuki Swift VDI. What do you think Akash should settle for?
The top of the line Chevrolet Beat LT TCDI (Option) is a good option and has a claimed mileage of 24 kmpl, it will set Akash back by Rs. 5.46 lakh (ex-showroom Delhi). The top end Maruti Swift VDI has claimed mileage of 23 kmpl which is close to the Beat diesel's figure of 24 kmpl.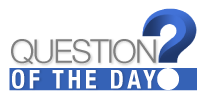 The Swift VDI will, however, cost Akash Rs.5.70 lakh which is substantially more than what the Beat would cost him (Rs. 24,000 less). Moreover the Beat does not have a long waiting period like the Swift for which he might have to wait at least 3-4 months depending on the dealer, choice of colour and variant.
If he can wait though the Swift offers much more space and is far more feature packed than the Beat, with steering mounted audio controls and other premium features. If Akash is on a tight budget and does not want to shell out extra money or wait too long for the delivery of his new vehicle the Beat is a much better option.
Also if he is not opting for Maruti purely because of it's after sales and service network then he may also consider the top end Ford Figo 1.4 Titanium. The Figo has a claimed mileage of 20 kmpl, which is lower than both the Swift and the Beat but is still a good number. The Top trim Figo will set Akash back by Rs. 5.73 lakh. What car would you suggest for Akash? Leave your suggestions and comments below.