Kumar Bhawar has a question for the community: He is planning to buy a diesel car and has narrowed his choices down to the Fiat Linea Active 1.3 MJD and the SX4 VDi. Which is the better car for him?
His main concerns are that the car should be easy to maintain and spacious. He is a heavy driver, with daily running of around 100 km. So the decision to go for a diesel car makes sense, as the longer your daily driving the faster you recover the extra spending on EMI or cash-down payment. The Fiat Linea Emotion multijet is priced at Rs. 8.23 lakh ex-showroom Delhi, while the Maruti SX4 VDI is priced at Rs. 7.8 lakh ex-showroom Delhi.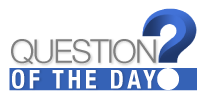 Both are interesting diesel sedans, powered by the same engine in different states of tune. The Fiat Linea multijet diesel offers 86 bhp of power and 209 Nm torque, adequate for a car in this segment. It is also one of the most elegant cars, much loved for its Italian design. There is pretty much nothing to complain about when it comes to drivability, interior space or features either. The Linea has a better rear seat than the SX4.
The Maruti SX4 VDi offers 89 bhp and 200 Nm of torque. The claimed mileage of the car is an impressive 21.5 kmpl, something that would come in handy. Rear seat space however is not the best in the SX4. The car however is fun to drive drive, and during our road test, we found it quite capable. It feels quicker than the Linea.
Maruti also has the largest service network, while Fiat depends on Tata for service at the moment. However, given the present labor unrest at Maruti's plant in Manesar, production of the SX4 has been hit and waiting periods are uncertain.
So what do you suggest Kumar should go for? Share your views in the comments below!