Nikhil Kalantre has asked the community to help him choose a sedan under nine lakh. He is confused between the Fiat Linea Emotion diesel and the Nissan Sunny XV (Petrol). He clocks around 40 kilometers each day and has listed out his primary concerns as after sales services, features, good handling and low maintenance cost.
Now the Fiat Linea Active model will costs Nikhil Rs. 7.47 lakh ex-showroom Delhi while the Nissan Sunny petrol starts at Rs. 5.78 lakh. The Sunny may be Rs. 1.69,000 cheaper than the Linea – but it is at the end of the day a petrol and with a daily run of 40 kms Nikhil should ideally consider a diesel. You can find out whether to choose a petrol or diesel by using our Diesel decider Tool.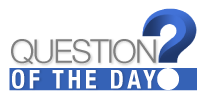 In terms of looks and appearance the Linea with its Italian design has an edge but the Sunny too is a good looking car and offers fabulous rear seat comfort and leg room. If it's handling that Nikhil wants then the Linea is a much better car to drive even though the Sunny is more powerful with 98 bhp of power against the Linea (86 bhp). The major difference is in the fact that the Linea develops its peak power at 4000 rpm while the sunny develops peak power a whole 2000 rpm higher at 6000 rpm. The Linea also has more torque at 209 Nm against the Sunny which makes only 134 Nm of torque.
In terms of after sales service both the cars are more or less on the same page as Nissan lacks a wide service network and Fiat relies on Tata for its after sales. Do think he should consider other options as well? What car would you suggest for Nikhil? Share your views!