Vivek Savita asked the community about which car he should buy, considering he drives 5,000 kms each month. The cars he has narrowed down his search to are, the Hyundai i20 Magna, Honda Brio SMT (O) and the Volkswagen Polo.
Since he drives almost 5,000 kms in a month he should ideally buy a diesel car but he seems to have decided on a petrol hatch. Moreover, as another member  pointed out, the Honda Brio is much smaller than the other two cars. In fact the Polo and the i20 are actually premium small cars and Honda has placed the Jazz against the Polo and i20!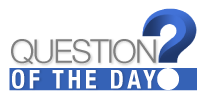 Vivek however feels that as the cars are almost in same price range they automatically come into comparison. Now the top-end Honda Brio V MT  which gives a mileage of 18 kmpl costs Rs. 5.10 lakh ex-showroom Delhi. The Hyundai i20 1.2 Magna and Volkswagen Polo Volkswagen Polo 1.2 Comfortline are both viable options for Vivek and cost Rs. 4.99 lakh and Rs. 5.08 lakh respectively.
The Brio becomes a lot less attractive when you take into account the lack of cabin space which is substantially more in both the i20 and the Polo. The choice Vivek has to make here is between the top-end version of the Honda Brio and the lower trim variants of the Polo or i20. It is an interesting perspective from a buyer's point of view but what would you suggest for Vivek?