Abhimanyu Amar Jadhavrao is confused between the Hyundai i20 and the Fiat Punto diesel and wants the community to help him decide which car he should opt for. He has a budget of Rs. 7 lakh and can opt for several other hatchbacks but seems to have narrowed down his choices to the i20 and Punto.
Hyundai i20 1.4L Sportz with a mileage of 22 kmpl and ex-showroom Delhi price of Rs. 6.64 lakh will fit Abhimanyu's budget perfectly. If he opts for the Fiat Grande Punto 1.3 Emotion Pk with a mileage of 20 kmpl is also an equally good and slightly cheaper option for him at Rs. 6.50 lakh.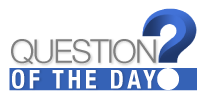 The Punto has a 1,248 cc engine that makes 75 bhp of power at 4,000 rpm and 197 Nm of torque at 1,750 rpm while the i20 has a 1,396 cc engine that produces 90 bhp of power at 4,000 rpm and 220 Nm of torque at 1750-2750 rpm.
So the i20 is slightly more powerful here but if power and performance is what Abhimanyu is looking for and he can stretch his budget then the Fiat Grande Punto 90 HP Emotion Pk priced at Rs. 6.85 lakh is also a good option. It has the same engine as the regular Punto but produces 90 bhp of power at 4,000 rpm and 213 Nm of torque at 2,000 rpm. What car would you suggest for Abhimanyu? Share your views in the comments section below.