Nisheet Prakash has an interesting question: Between the i20 Magna diesel (which is a big spacious car) and the Swift Dzire VDi (which is basically Swift with proper boot space), which is a better option?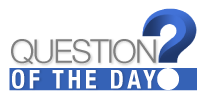 His monthly usage is only around 800 km, which is pretty low, and he wants to buy a diesel car. He says his budget is between Rs 5.5 lakh and Rs 7.3 lakh. Both the Swift Dzire and the Hyundai i20 fit into that price band.
But the cars as different as chalk and cheese. One is a Swift with a large boot (464 litre) while the other one is a premium hatchback that also offers decent boot space (295 litres).  The i20 is much-loved for its looks and the interior quality, while the Swift Dzire is a very popular small sedan for Maruti Suzuki thanks to its reliability and economy.
What do you think? With such a low running distance per month, should Nisheet buy a diesel car at all? And if he really is keen on a diesel, which of the two makes better sense for him? Share your suggestions.