Gaurav Moorjani has a question for CarToq members: Do u think right now is the best time to buy a vehicle? or do i wait for diwali? cause as of now m gettin like a 85k discount on the new city plus a couple of gadgets…do u think it will b better if i wait a month? mayb get a little more discount or more free stuff?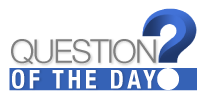 Several car companies are offering substantial discounts on their cars right now. Gaurav himself has mentioned an offer of Rs 85,000 discount and some gadgets. Remember that this is after the recent price cut on the Honda City – that makes it a really good deal.
Fiat has also introduced a deal on the Linea, taking its price below that of the Honda City.
On the other hand, car sales in India have been dropping steadily – especially of petrol variants. Car manufacturers need to push up sales numbers, and they are likely to offer even more discounts. This is not something they usually do in October and November though, due to the fact that it would be the auspicious festival season when car sales increase.
What is your suggestion? Are the deals being offered right now good enough, or is it likely that bigger and better discounts will be offered in the Diwali season?
Share your views below!