Prashik Medhekar has asked the community which diesel small car he should buy with a budget of Rs.5.50 lakh. His primary choices are the Maruti Suzuki Swift and the Nissan Micra. Comfort, handling, features and mileage are his main criteria.
Prashik drives around 20 to 25 km each day, so he doesn't necessarily need a diesel but seems to be inclined towards buying one. With a budget of Rs. 5.50 lakh he can either opt for the Maruti Swift LDI that returns 23 kmpl and costs Rs. 5.36 lakh ex-showroom Mumbai or he can buy the Nissan Micra Diesel XV that returns 23 kmpl.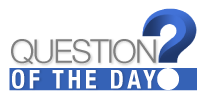 The Micra however is priced at Rs. 6.01 lakh ex-showroom Mumbai, which means it is in practice out of Prashik's budget unless he is willing to stretch it by Rs. 50,000 to Rs. 60,000.
Another option that CarToqmember Vishwas Bhardwaj pointed out was the Maruti Suzuki Ritz, which is not only cheaper than the Swift but also has a shorter waiting period. The Maruti Ritz LDI returns 21 kmpl and is priced at Rs. 5.02 lakh in Mumbai.
He may also consider the Toyota Etios Liva GD which returns 24 kmpl and has an ex-showroom Mumbai price of Rs. 5.46 lakh. Out of all the options mentioned above the Liva is probably the one which will deliver on both mileage and rear seat space.
The Ritz on the other hand is both comfortable and affordable for Prashik, while the Swift has no competition when it comes to outright performance and handling, it is also feature loaded. What would you suggest for Prashik? Share your views!