Pallav Sharma wants to know if he should opt for the Maruti Suzuki Wagon R or the Honda Brio. What would you suggest for Pallav?
The Wagon R is available in three variants the LX, LXI and the top end VXI which cost Rs. 3.36 lakh, Rs. 3.65 lakh and Rs. 3.90 lakh respectively.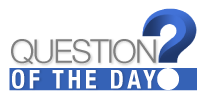 The Honda Brio on the other hand is available in four variants, the EMT, SMT, EMT (O) and the top end VMT which cost Rs. 3.95 lakh, Rs.4.35 lakh, Rs.4.90 lakh and Rs.5.10 lakh respectively. So if Pallav is on a tight budget the Wagon will make more sense for him across variants.
Now while the Wagon R is a tried and tested product popular in India the Brio is Honda's new entrant into the small car segment. The Brio has become quite popular because of its small dimensions, cute looks and the Honda tag.
The Brio has a 1,198 cc, 4 cylinder engine that produces 87 bhp of peak power at 6,000 rpm and109 Nm of torque at 4,600 rpm. The Wagon has a 998 cc, 3 cylinder engine which produces 67 bhp of peak power at 2000 rpm and 90 Nm of torque at 3,500 rpm. It is evident that the Brio is much more powerful than the Wagon R and is also a much better car to drive.
The Brio will also be much more refined than the Wagon R which has a three pot motor which is noisier than the Brio's peppy 4 cylinder engine. What car would you suggest for Pallav? Share your views in the comments section below.