Suraj Sathe asks the community which car he should buy: the Nissan Micra XE Plus or the Hyundai i10 Magna 1.1.
He has a budget of Rs. 4.50 lakh and wants to purchase a car now since most car manufacturers are offering discounts on their products in November. This is going to be his first car and he is open to other alternatives as well.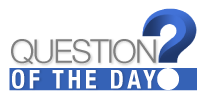 The Nissan Micra XE returns a mileage of 18 kmpl and costs Rs. 4.10 lakh in Delhi, the Hyundai i10 1.1 iRDe Magna returns a mileage of 20 kmpl and costs Rs. 4.03 lakh in Delhi. It is hence evident that the Hyundai i10 will not only work out to be cheaper by a few thousand rupees but will also be more fuel efficient.
Suraj can also consider the Hyundai i10 1.2L Kappa Magna which will costs him Rs. 4.20 ex-showroom Delhi. The i10 1.2 produces 79 bhp of power compared to the i10 1.1 which makes only 68 bhp of power. The Nissan Micra makes 75 bhp of power which is 7 bhp more than the i10 1.1 but is 3 bhp less than the i10 1.2 Magna.
Other options Suraj can consider are the Maruti Ritz LXI which costs Rs. 4.03 lakh, the Honda Brio SMT which costs Rs. 4.35 lakh and even the Volkswagen Polo 1.2 Trendline if he can stretch his budget as it costs Rs. 4.57 lakh etc. What car would you suggest for Suraj? Share your views in the comments section below.