Varun Sehgal has a question for the community: Which of the three small diesel cars should he buy? His options are the Skoda Fabia diesel, Swift VDi and the Nissan Micra XV.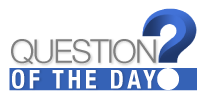 Three very different small cars, each with its own unique characteristics. Varun has already test-driven the Skoda Fabia and liked it. But offering only 55 bhp, it is nowhere near as powerful as the Maruti Swift VDi which offers 75 bhp. But he does not like the suspension of the Suzuki Swift which he finds quite hard. He does not have any idea about the suspension and ride of the Nissan Micra.
The Skoda Fabia is considered a pretty value for money premium hatchback, offering a lot of space for the money. It is not The Maruti Swift VDi is a much-in-demand small car – but the one negative here is the long waiting period, which now is at 4 months or more for the diesel variant. The Nissan Micra diesel is not very popular right now because of the small number of dealers and service centers and its relatively higher price. It is also a bit small compared to the other two. On the other hand, it is a well-built car with retro syling which some like and some don't.
So which one should Varun go for? Share your views below!