Basil Paul has asked the community if he should buy the Volkswagen Vento or the Skoda Rapid. Between the two models, you have around twelve variants – enough to confuse any buyer.
The Skoda Rapid and the Volkswagen Vento are essentially the same car so the decision should ideally be based on Basil's access to service stations and personal preference. The Skoda Rapid is roughly Rs. 25,000 cheaper than Vento variant for variant.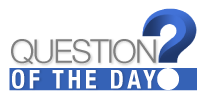 The base petrol Volkswagen Vento 1.6 Trendline returns 15 kmpl and costs Rs. 6.99 lakh in Delhi, the base petrol Skoda Rapid Active 1.6 MPI MT too returns 15 kmpl but costs Rs. 6.75 lakh. So it's a close call and Basil has to decide on the basis of brand and what his individual taste is. The Rapid has 8 variants (5 petrol, 3 diesel), while Vento has 5 (3 petrol, 2 diesel) which means he will have more choice in terms of variants if he opts for the Skoda Rapid.
The Rapid has a 1,598 cc engine that produces 105 bhp of power at 5250 rpm and 153Nm of torque at 3800 rpm. The Vento too has a 1,598 cc and produces 104 bhp of power at 5250 rpm and 153Nm of torque at 3800 rpm. So in terms of engine and performance there is no difference.
The Rapid however has a stiffer suspension setup making it more fun to drive than the Vento which has a softer suspension. What car would you suggest for Basil? Share your views in the comments section below.