Gaurav Bhargava wants to know whether he should go for the Wagon R Duo LPG or the Chevrolet Beat Diesel.  He clocks around 1,100 kms every month and wants the community to help him decide which car would be better for him.
Now the Beat diesel starts at Rs. Rs. 4.29 lakh while the Maruti Suzuki Wagon R Duo starts at Rs. 4 lakh which makes it a more affordable. However if Gaurav wants better performance the Beat diesel will give him much more punch.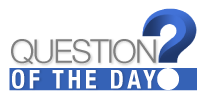 The Wagon R on the other hand has an edge when it comes to space and rear seat comfort. It has decent leg room and exceptional headroom in this segment. Hence the Wagon R is a better bet for him if he is planning to travel with more than two people.
Another thing Gaurav must take in account is the fact that he won't find LPG pumps in abundance and that can be a problem especially when going out of station. Diesel on the other hand is available in all parts of the country and the Beat with its claimed mileage of 24 kmpl is a very fuel efficient car. In terms of design the Beat has an edge over the Wagon R, which even in its 'Blue eyed boy' avatar is boxy and old school.
But like CarToqmember Aravind Anbu pointed out, dual fuel cars don't offer the same performance and low maintenance costs that single fuel cars do in the long run. What would you suggest Gaurav, should he go for Maruti Suzuki's trusted hatch or Chevrolet's sharply designed diesel small car?